We all need some quality ME time, and sometimes it means getting your dildos for a quick fix. 
You know that strong urge but your partner is just not around? Or he's not hard anymore and you're no way close to climax? Frustrating, I know.
This is when dildos come in handy.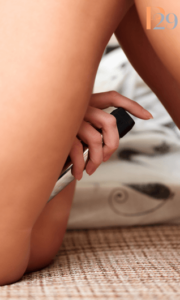 Feeling loved with Mr. Dildo
Dildos play multiple roles in your sex life. From masturbation to couple usage, dildos aid you in satisfying desires or living fantasies in ways that you can never imagine. 
Since using sex toys is pretty straightforward during couple intercourse, let's talk about masturbation and dildos today.
Learning your sex language with dildos
Did you know that getting intimate with yourself actually allows you to know yourself better? Set the mood, dim the light, put on your satin night gown and girl, grab your dildo for some good time! Try on different penetration direction, depth, speed and even temperature to suit your liking.
Up with foreplay? Tease yourself on the nipples or thigh area with a lubricant, before going for the main course. Putting on a show for yourself is the NEW kind of self-love. Feel free to get creative when it comes to masturbation. Add more fun by creating a spin wheel on penetration types. This keeps masturbation exciting instead of a chore to help you sleep better.
By exploring your preferences, you would be better in guiding your sexual partner(s) in the future, making sex life even more enjoyable and exciting.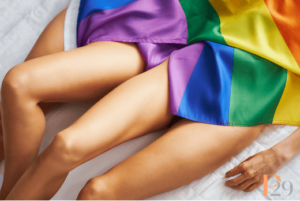 Maintaining LDR relationship
If you're in a LDR relationship and your partner's pp is simply not as accessible… :') Dildos save the day.
Get on a sexy call with your long-distance partner as they story you on how they are gonna pleasure you while you work on it. Let them choose the position and thrusting speed. Yes, the distance is long but at least my dildo is long and satisfying too!
If you still feel something is lacking and the chemistry is not there, you may try sex toys with app control whereby your partner can decide the pleasure settings and surprise you.
Types of dildos 
Besides, choosing the best dildo is like choosing the fighter for your video game. By choosing the right warrior, you'll ace this bedroom game, probably even beating your partner's score.
To achieve the utmost stimulation, you can look for quirky dildos with various features such as vibration and thrusting speed, or a light saber dildo for the dearest Star Wars fans. Select those with silicone material as they are easier to clean and maintain. Plus, most of it is pretty realistic!
If you're a virgin to dildos, remember to use lots of lubes and maintain a good rhythm. Take it slow when inserting instead of shoving the whole thing up. It's fine to explore different angles before you go further.
Positions to explore
A lot of dildos come with a strong suction cup that enables a hands-free experience. Stick it to a shower wall, table, or place it on your bed for the ride that you're looking for.
From lying down, facing down, sideways or sitting, figure out your favourite positions by simply just having more intimate me time. Lying down is often the easiest to hit the G-spot, while sideways offers a different stimulation with your thighs pressing together. Again, rhythm is crucial. Trust your body to choose a comfortable position and follow the flow. You can even tease your clitoris a little first. Â I personally like to start off lying down, moving to sideways with a porn video playing, and move back to lying down when I'm about to reach climax.
By getting on the right positions, reach more orgasms that even your partner couldn't provide you.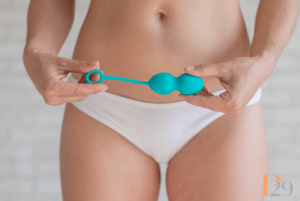 Using dildos with other sex toys 
The more the merrier? Time to keep your dildos accompanied! Get more play pals aka sex toys to maximise your self-love moments. Pair it with a vibrator or nipple toy to maximise pleasure. You can even double the dildo for a double penetration fantasy. 😉
If you're switching from vagina to anal penetration, ensure you put on a condom for your dildo. Having a condom on for your dildo is more hygienic, especially if you're sharing the dildo with your partner, though not advisable. I would always recommend every individual to have their own dildo. And if you fancy both vagina and anal penetration, it's ideal to have two separate dildos to reduce the risk of infection. 
I'm a proud dildo owner
In conclusion, there shall be no embarrassment in owning a dildo. Be proud to own one (or more) as it means that you take good care of your sexual health! However, it's also crucial to enjoy the ride literally, while you figure out what you enjoy. And just because you own a dildo, it doesn't mean you love your partner any less! It's time for our generation to be more encouraging in speaking up about sex, owning sex toys and even helping each other in exploring their bodies. 
Lastly, there's no actual benchmark or manual on how to use dildo the best. Whichever way that brings you the most fun is your very own best way. Have quality me time and enjoy! <3