Where can I buy sexy lingerie in Malaysia?
I need sexy lingerie for a special occasion, but I don't know where to get it! 
Sounds like you? We gotcha, sista. 
Shopping for sexy lingerie in Malaysia used to be something embarrassing, shy, or not spoken upon publicly. Plus, the options were horrible years ago! But thanks to ecommerce and a more open community now, shopping for sexy lingerie is now common and honestly, it's just shopping for essential needs. What's the big deal about it? There's nothing to be shy about!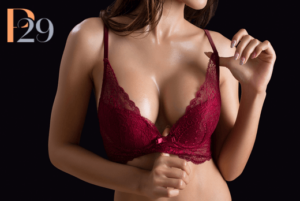 Sexy lingerie in Malaysia options:
#1 Zalora
The place where Malaysians shop for daily attire. Zalora offers quick delivery and promo codes, which is pretty convenient when it comes to attire shopping. Sometimes, you could even get yourself a good steal! However, the search results could be pretty dense as you're flooded with endless lingerie and sleepwear. I personally find their search filter to be just okay. NGL that I would end up abandoning my cart through the scrolling fatigue. 
In my opinion, Zalora is great for last-minute dress shopping and daily wear, but not for sexy lingerie. Despite the vast options, I still find the styles are much more conservative, and perhaps "not fun" enough.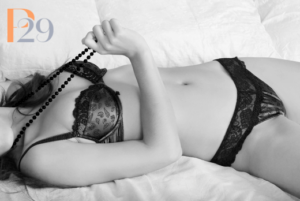 #2 Shopee
Shopee is one of the most loved ecommerce platforms. With shipping discount and occasional promotion, it's easy to find an affordable sexy lingerie here. Plus, you can view ratings and comments of previous buyers which helps you in making your purchase decision. 
Besides, you should always choose a trustable buyer with good ratings. If you need it ASAP, go for ready stocks and not risk the pre-order purchase.
Wonder what are the cons? Well, you might end up shopping for a lot of sexy lingerie since it's super affordable! While we encourage you to spice up your bedroom activity with sexy lingerie, we want you to be mindful on your spending too. Before you checkout of your cart, think if you really need all these lingerie at once. You could always buy the other 2 lingerie the next time, because who knows? You might end up having a new preference the next round. Let's not contribute to fashion waste, shall we?
#3 Bra brands
If you have a higher budget, brands that are slightly more premium or premium might be the boat you sail. XIXILI intimates have pretty good satin slips, giving you the mysterious, playful energy. La Senza is undoubtedly the pioneer brand. From kimono, open back, bodysuit to crotchless, you'll usually be able to find at least one sexy lingerie that you like. 
However, La Senza lingerie is usually lace-based and it's not up to everyone's alley. If you have sensitive skin, you might need to be careful when choosing your La Senza lingerie. 
The possible downside of these bra brands? It could be expensive and not that cost-efficient if you're only wearing it for a few times. Moreover, sexy lingerie is not something you should be sharing due to hygiene purposes. So if you would like to have the most fun in an affordable way, it's recommended to opt for other options.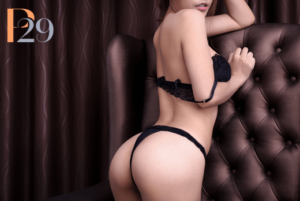 What to note when purchasing sexy lingerie in Malaysia
Skin sensitivity and material
Have sensitive skin and don't want to end up with rashes? Opt for allergy-free apparel or cotton-based lingerie. Select lingerie that allows your skin to breathe. Adjust your straps to a comfortable length. You might wanna avoid latex material too. These could help you avoid skin infection like intertrigo. 
Dress for yourself
A lot of us dress for our sexual partner, but it's important to dress for yourself too! Sit down and have a chat with your partner on what lingerie turns him/her/them on, you might even find a common ground of preferences. Moreover, it's time to pay attention to yourself. Find your best parts that make you the most confident. If your boobs are both you and your partner(s)' favourite, look for intimate wear that enhance the look of it. Learn what enhances YOU to enhance your sex life. 
With that knowledge, finding a sexy lingerie that brings the most out of you would be a cup of tea. Feeling bored of the typical satin, revealing lingerie? You could always try costumes to add some drama in the bedroom!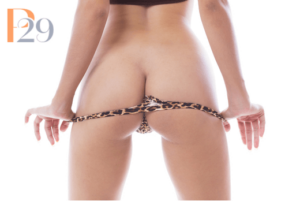 Who's up for shopping?
We hope this article benefits you in finding cute lingerie wear for your next intimate session! If you need a second opinion, you could always ask your besties and share your experience with each other. Also, you could just bring your partner along and choose the sexy lingerie together!
Sexy lingerie in Malaysia