How to keep things wet and fun in the bedroom? Get yourself some lubricants, even if you're not experiencing any dryness. 
Our bodies are capable enough to generate natural lubricants, though it is totally fine if you would wanna add more excitement. By adding lube, penetration and even masturbation are much more comfortable and pleasurable. Besides, it reduces the chances of condom tearing off or breaking due to the reduced friction. 
I'm sure most of you are aware of what a lubricant is, so I am gonna cut the long-winded intro. Instead, let's walk through some useful tips on choosing the best lubricants for you. 
#1 Understand the types of lube
We have all heard about these lube-based terms, but do we understand them well?
The common lube types are:
water-based
silicon-based
natural
oil-based
Water-Based Lubricants
Water-based lubricants are the most common and easily accessible. Plus, it's super compatible with sex toys, condoms and oral sex, making it one of the most popular options. If you're looking for a good water-based lube, can check out natural water based lube. Water-based lube is simple to remove, you can just wash off by using warm water. Some brands even state that no washing is needed! But the downside of water-based lubricants? They tend to dry up faster and reapplying might be necessary, potong steam a bit.
Silicon-Based Lubricants
Secondly, you have silicon-based lubricants. It is hypoallergenic which is great for sensitive skin individuals. It also lasts longer and reapplying is not usually needed, which also means continuous actions without any interruption. If you're looking to explore shower sex or anal sex, this is definitely the type you look for! However, this lubricant could damage sex toys and leaves unpleasant, sticky residues behind, harder to remove compared to water-based lube.
Natural Lubricants
Natural lubricants like coconut oil and aloe have been popular over the years. Individuals should keep in mind that these lubricants are to be used for sex only, and not from the kitchen. For hygiene purposes, please do not share the usage of your natural ingredients in your bedroom. Should you try natural lubricants? It's up to you, but ensure that you have done enough research on the raw ingredients and the possible side effects first.
Oil-based Lubricants
Oil-based lubricants, ah, the romantic one. Why? Because it could act as massage oil on different parts of body besides genitals with its thicker consistency and spice up the whole session. However, oil-based lubricants are not compatible with latex condoms, resulting in condom breakage and failure. Hence, it's more recommended for long-term relationship partners. If you're considering oil-based and would like to go condom-free, ensure you and your sexual partner(s) have done family planning nad a body checkup to prevent STIs.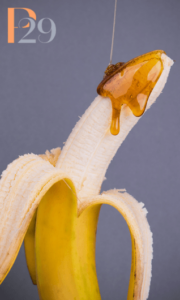 #2 Learn about the ingredients 
According to Healthline, you should avoid ingredients like glycerin, nonoxynol-9, petroleum, propylene glycol, and chlorhexidine gluconate. Certain ingredients may affect the PH level on the vagina, causing unwanted infections like yeast infections. Some individuals might be allergic to one or more of the ingredients, experiencing itch, redness, swelling or pain. For example, norocynol-9 could cause irritation on private parts. 
You are encouraged to check what you apply on your body. Especially on your private parts, to ensure you get to enjoy your night (and/or day) worry free!
#3 The purpose of using lubricants
Each lube serves a different purpose. For example, water-based lube might suit vagina sex but not anal sex. It is recommended to use silicon-based lube during anal sex, silicon lube is best in preventing condom breakage. 
Moreover, certain lube types might not be ideal if you're planning for pregnancy. Ensure that your lube is sperm-friendly  and does not affect sperm mobility. Even our saliva could decrease the sperm movement, yikes! According to Mayo Clinic, you can search for hydroxyethylcellulose-based lube if you're literally making babies. Or you can just go for an oil-based lube. 
Personally, I prefer a water-based lubricant since it does not stain my sheets and it's pretty versatile on usages.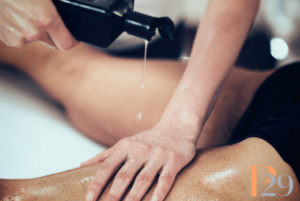 #4 Lubricants are not just for women
Who said lubricant is only used for vagina dryness? It's time to throw this stereotype away! All individuals are free to add more excitement while having sex, be it masturbation, foreplay, or during intercourse.  By adding lubricant to your sex life, it enhances the experience, making it even easier to achieve climax. 
#5 Which lube is good for a newbie?
If you're still discovering your sexual journey, water-based lube is the best to start with. You can just purchase it in a pharmacy or even convenient store. One more tip for you? I would say maintaining hygiene is the utmost importance when it comes to sex. Yes, lube makes everything smoother, literally. But practicing good hygiene is even more crucial for long-term, healthy sex life.

Lubricants makes sex experience better, period.
In conclusion, choosing the right lube is important for a great sex experience. Understand your sexual needs and always have open communication with your partner to ensure all parties are having a good time. After all, sex is all about pleasure and intimacy, ain't it?
Lubricants: Choosing The Right One