Sex is personal. And so much about the sex positions we like depends on our own individual biology. No matter how sexually open or adventurous you are, there's always room to try something new. But what if your affinity for the standing 69 has a little bit to do with your star sign?
If you believe we're all connected to the Universe and beyond, as we are made up of the same stuff as the stars, then you probably believe in astrology. Although astrology doesn't completely dictate who and what we are, the sign under which we're born definitely plays a role in how we live our life, how we respond to things, and even our personality traits and quirks.
Here are some positions are chosen specifically for your sign, if you want even more ways to mix it up, you might want to check out our best sex tips of all time, no matter what sign you are. Find out the best sex position for your zodiac sign below. 
Aquarius (January 20th-February 18th): Anal
Free-thinking, rebellious Aquarius is the ultimate air sign, so take to the sky for weightless orgasms. Of all the signs, you're the most open-minded, creative, and the one most likely to buck conventionalities. Although anal sex can be done in a few different positions, if you've yet to explore it, I'd suggest starting in the doggy style position.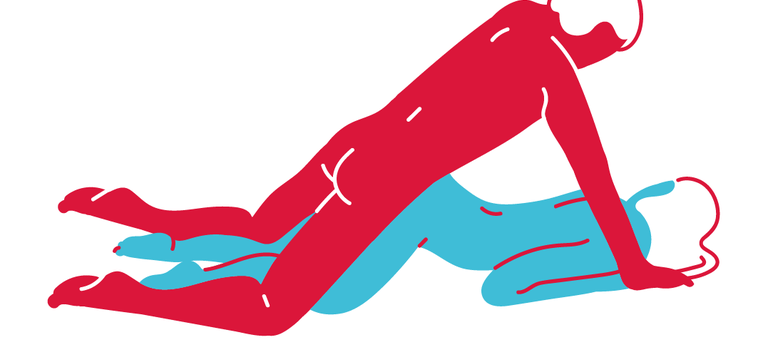 Pisces (February 19th-March 20th): In A Chair
Pisces, you're not just generous, but also intuitive, so it's paramount that you face your partner to get the most amount of pleasure out of the position. With your partner sitting on a very sturdy chair, while facing them, straddle them and lower yourself onto them. This sex position not only will it allow for deep penetration, but it'll also help them to maintain a stable pace, which is what they crave in and out of the bedroom.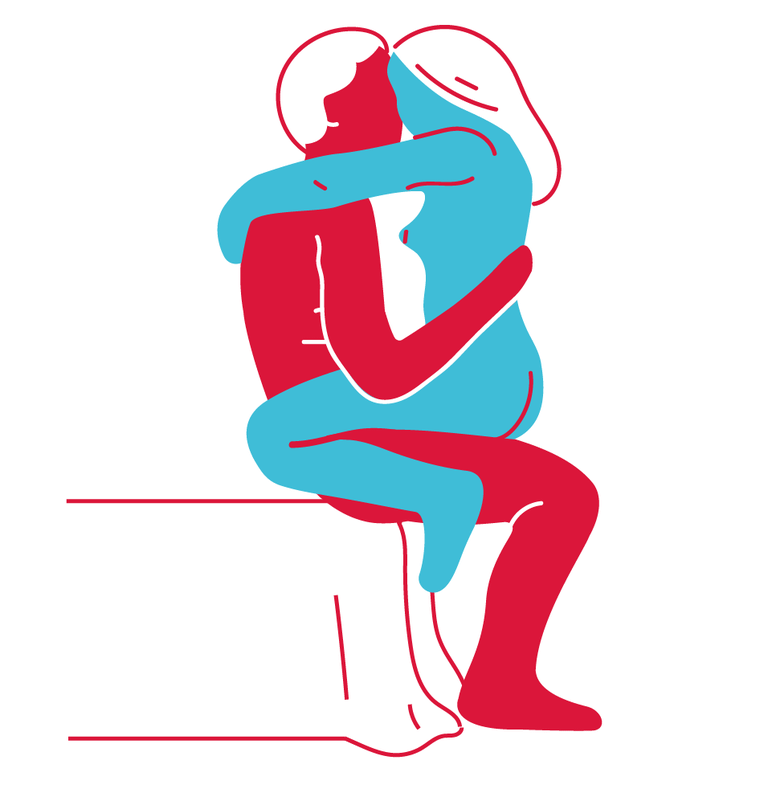 Aries (March 21 – April 19): Sitting Lotus
Aries are pretty emo and into passion and impulsivity, so pull your partner into a closet or bathroom at a party and start stripping down. But they also like to get a little crafty. The sitting lotus position gives plenty of face-to-face intimacy but allows them to bring a little bit of aggression, which they're always game for. This allows for a physical and emotional connection, which is sure to make the sex even better.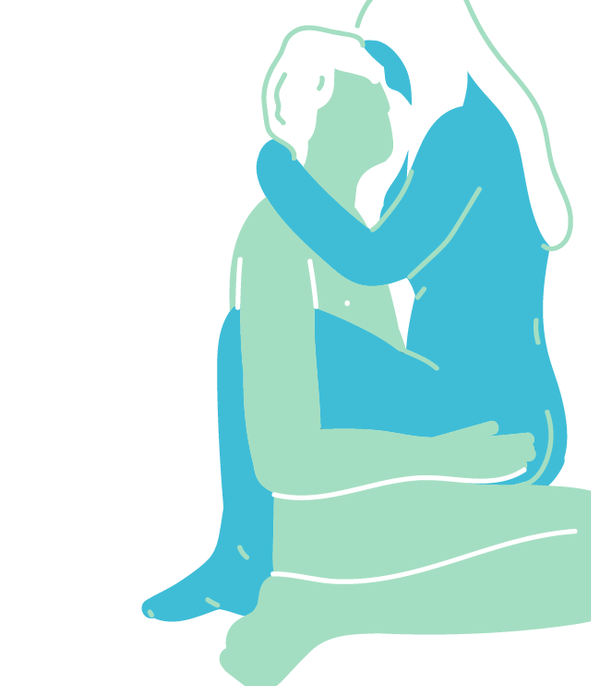 Taurus (April 20 – May 20): Missionary
Nurturing, loving and emotional. Just because you're ruled by Venus, the planet of love, you want things romantic and sensual, Taurus. These highly emotional signs love to make eye contact while wrapped up in the arms of their loving partners and feeling all the feelings.

Gemini (May 21st-June 20th): Face Sit
Whether you're the one doing the facesitting or receiving it, this sex position is sure to deepen the bond between you and your partner. This is a totally empowering position since the focus is all, 100 per cent on your pleasure. Try blindfolding your partner and moving your body closer to or away from their mouth.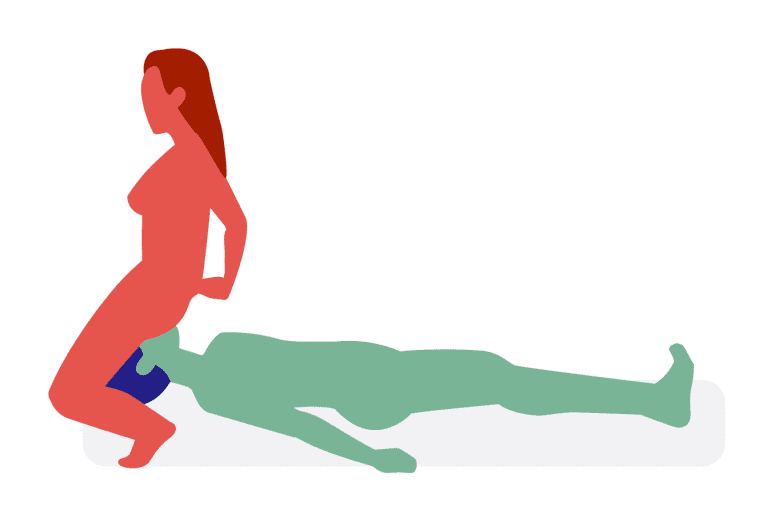 Cancer (June 21st-July 22nd): Doggy With Vibrator
While in traditional doggy style position — you on your hands and knees and your partner, also on their knees, penetrating you from behind, add a vibrator to the position for maximum pleasure. Grab your partner from the back, use one hand to stimulate her clitoris. Or just go ahead and add literal vibes with a little bullet vibrator. The intimacy will carry you throughout your day.
Check out more types of vibrators here.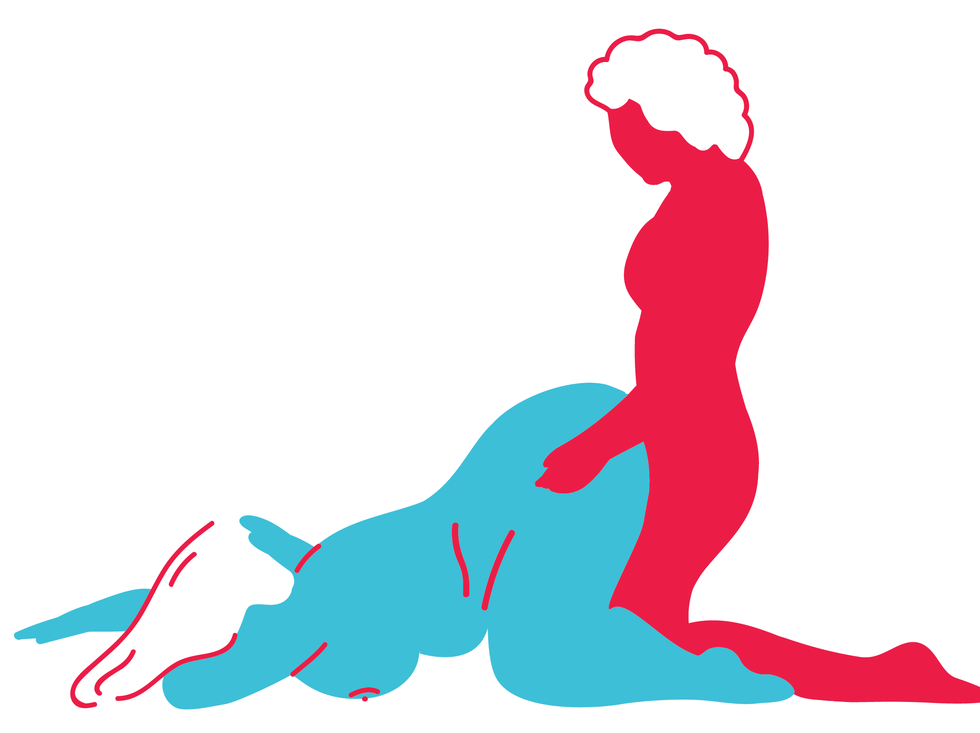 Leo (July 23rd-August 22nd): Spooning
You may talk a big game, but at the end of the day, you crave intimacy! Leos are known for their passion, strength and drama, so they can really express themselves in this position. A cuddly spooning position gives you the lovey vibes and skin-to-skin contact you crave. This position is simple and understated, but it's a great way to establish intimacy and connection—you can even hold hands. Yup, major Leo vibes unlocked.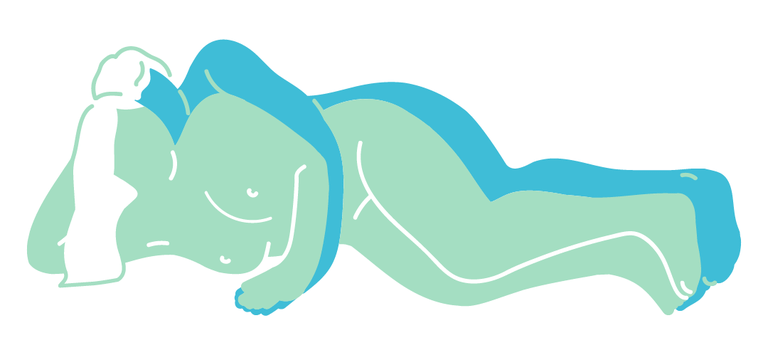 Virgo (August 23rd-September 22nd): Doggy
The classics are classics for a reason, and that's how we feel about doggy-style. Doggy Style involves the woman on her knees, bending over, while the man is positioned on her back, thrusting her from behind. The doggy style will allow them to exert some of that frenetic energy that's usually channelled into their daily lives. You can also expect lots of dirty talk from these chatty and witty gals. You can also call it a lazy dog, backshots, and frombie.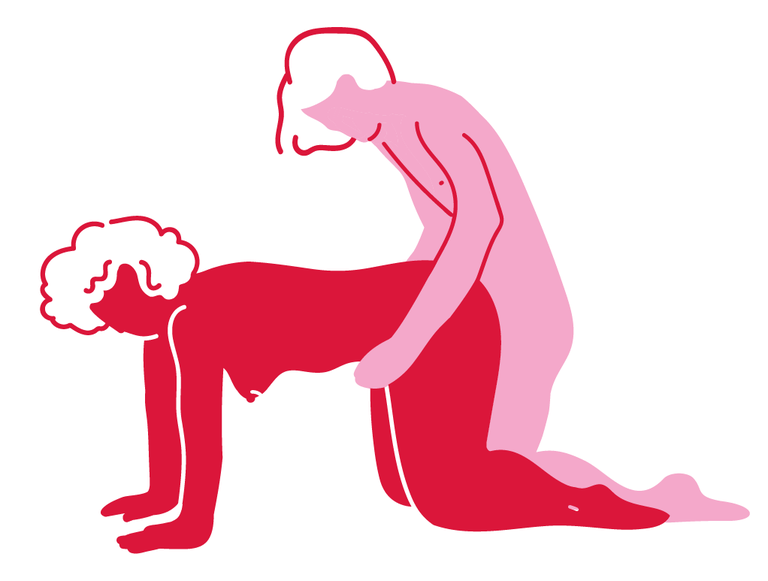 Libra (September 23rd-October 22nd): Sixty-nine
Libras create balance and equilibrium in all aspects of their lives, so it only makes sense that the same applies in the bedroom. If there's one thing that 69-ing can teach us, it's the power of giving and receiving. The two people can then perform oral sex on one another. Learn even more about your partner's needs, and your own as well.

Scorpio (October 23rd-November 21st): Legs Up
Scorpios are intense, controlling and super sexual. In being a passionate lover, Scorpio, it's important to you that you lock eyes with the person with whom you're having sex. If you're down to try something in bed that requires a little flexibility, the legs-on-shoulders position is the perfect place to start. While laying on a flat surface, roll your hips back, so your legs are almost behind you and your partner can penetrate you from there.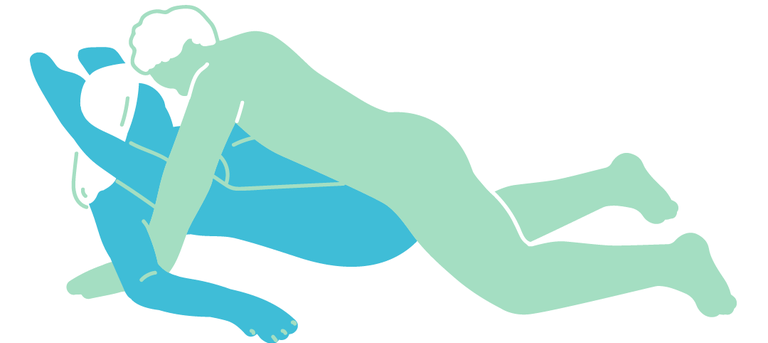 Sagittarius (November 22nd-December 21st): Against The Wall
Out-of-the-box Sagittarius will love bringing a twist to the bedroom with this revamped sex position. Wall sex is a match made in orgasmic heaven. While standing and facing each other, have your partner lift one of your legs (holding it tightly), then penetrate you while in this standing position. If you're a bit more flexible, hang onto your partner's neck.
Capricorn (December 22nd-January 19th): Cowgirl
Since you're so driven and go-go-go, the best way to take the edge off is…edging. Try this position everywhere they go—whether that's on the balcony of a beautiful villa or your car inside a public park. Life is the most fun when these rowdy fire signs are living on the edge. You know you're responsible for your own orgasm and cowgirl is still a pretty basic and traditional position.
Above all, remember that consent and communication are incredibly sexy. While there isn't only one great sex position for every zodiac sign, these particular positions are definitely a great place to start. So, if you haven't tried them, now's the time to start exploring.
The Sex Position You Need To Try, Based On Your Zodiac Sign