Definitely a big YES! Often thought of as a solo activity, the
use of sex toys by couples can deepen their sexual relationship
and improve healthy sex life. Using a sex toy is a fun way to spice up your relationship whilst boosting a couple's intimacy. Plus, it has become a fact that it also keeps your muscles toned and your libido charged. Sex toys can bring more than just benefits in the bedroom; they could boost your health too. According to one of the documents released in 2015, suitable usage of sex toys, lubricants, and pelvic floor exercises can help with a range of gynecological problems. Hence, sex toys can also be beneficial for many other illnesses too. Using a sex toy is much more fun and has far fewer side effects than medication!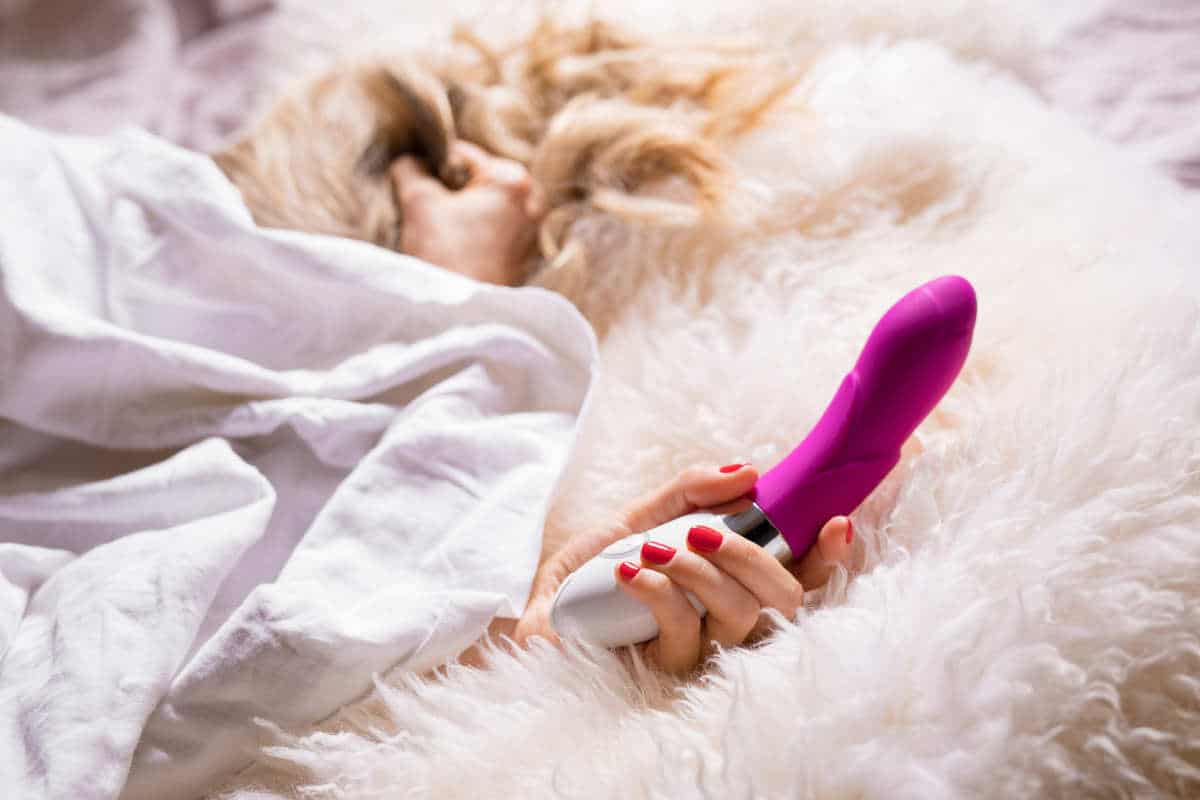 What are sex toys?
A sex toy is a device that is mainly used to help alleviate human sexual pleasures. The most commonly sought after in Malaysia are dildo and vibrator. These popular sex toys look and resemble human genitals in shape, size, and feel. Thus, it creates extra euphoria insight and feelings. These sex toys may be vibrating (battery operated) or non-vibrating (hand power).
Get confused with the sex vibrator? Check out this article for more insights:
How to Choose A Good Vibrator
Here are some of the reasons it's worth exploring your local sex shop (or browsing online) to benefit your health:
They promote health and well being by improving your mood. Thus, physically it makes you feel good at all times.
They can spice up failing sex life and bring a little bit of fun and excitement into your life.
They make you feel great as well as promote good blood circulation. This in turn releases a feel-good factor during an orgasm.
They help in toning the elasticity of the vaginal walls and promote the release of vaginal secretions which declines as a woman gets older.
They can help improve or boost erectile dysfunction by offering different sexual stimulation, which is not possible by yourself during penetrative sex.
Will sex toys ruin my normal sex life?
No way hose! Even if you are having a great sex life, sex toys just heighten the pleasure during sexual foreplay. In fact, sex toys actually provide the opportunity to fully express your inner sexual feelings. This helps tremendously in intensifying sexual pleasure and improve healthy sex life. Couples who are leading a boring sex life can use sex toys to boost their sexual satisfaction. This introduces variety into a stale relationship and thus blooms the failing relationship. Sex toys can help to make sexual intercourse more fun, pleasurable, and exciting. With sex toys, couples are able to identify many erogenous spots on the body like the neck, ears, lips, and nipples. Through these erogenous spots and with the aid of sex toys great Tsunami orgasms await you.
Where can I purchase these sex toys?
In many overseas countries, sex toys are most commonly sold at a sex shop or adult toy shop in malls and shopping centers. They can also be found in pharmacies too. Malaysia being a Muslim country, you cannot find them readily available in malls. So the best way to purchase is through
sex toy online Malaysia
. Today's sex toys are available for both males and females.
Check out this online sex toy shop in Malaysia:
Playful2night
Sex Toy industry is booming in Malaysia
The Sex Toy industry is booming yearly in Malaysia. Research shows that almost half of the young Malaysian population owns at least one adult sex toy in their home. The sex toy Malaysia industry is abuzz with good vibrations and the purchase and use of sex toys are becoming ever more popular. Recent studies show that 53% of women and 45% of men aged between 18-65 years have used a sex vibrator, or dildo to improve and lead a healthy sex life. Being more proactive about sexual health and ways to improve it offers great pleasure and fun. Plus for a
PWD (Person With Disability)
, sex toys can be a useful aide to help achieve their fullest sexual prowess during sex.
Can Sex Toy Improve A Healthy Sex Life For All?