Description
About the product:
Wearable Design of the Tongue Mermaid Vibrator
The light turquoise color of the Tongue Mermaid vibe goes well with the underwater theme. The mermaid effect is beautifully artistic and minimal, so it doesn't have that gimmicky feel you can get from other more overtly themed vibrators. With such a fabulous design to stimulate three highly erogenous zones at once, this toy has two internal arms for vaginal and anal stimulation, and an external clit stimulator. It made of super-smooth silicone that is silky to the touch and body safe.
Power of the Mermaid
The Tongue Mermaid vibrator has three strong motors; one for each of the stimulators, all combined to produce some pretty strong vibrations. There are 9 preset vibration settings, and most of them have all three motors working together.
The vibration patterns are:
Steady low vibration engaging all motors
Steady medium vibration engaging all motors
Steady high vibration engaging all motors
Fast pulsing low rumble engaging all motors
Slow pulsing low revving engaging all motors
Two quick with one longer pulse engaging all motors
Four fast pulses with two longer pulses engaging all motors
Very quick low pulses isolated to the G-spot stimulator
Very quick low pulses isolated to the clit and P-spot stimulator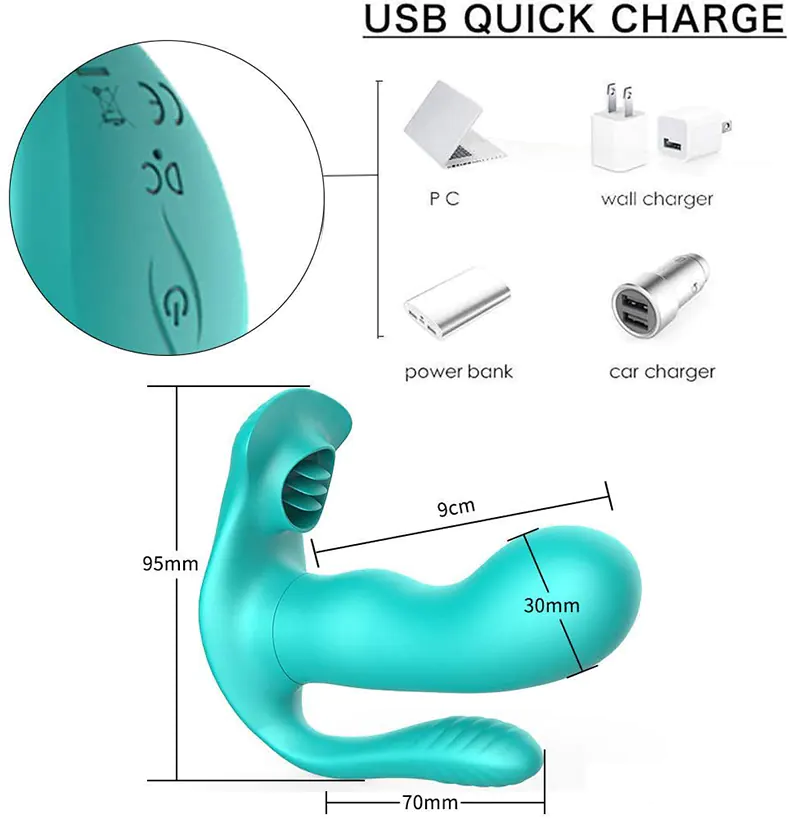 Mermaid Pleasure Vibrator