Description
About the product:
Kato has more than 10,000 AV versions (and 8,000 actresses), and most of them get G-spot orgasms by his fingers. Kato became known for his Goldfinger, which he utilizes to induce shiofuki, or female ejaculation. This product copied the shape and technique of the "Gold finger", Buy now!! and experience the thrill of the fountain.
There are 8,000 nerve endings at G point and C point, all of which are activated and refreshed. From shape to technical technique, all copy the golden finger of kato taka God, as long as you want, the tide can be enjoyed every night. Finger reproduction-true reproduction of kato taka God's fingers, both in appearance and in use, is the same, and fits comfortably like a real finger pulling out of a nest and blowing. Handicraft Reproduction-Variety of Fancy Pleasure-Reproduce kato taka's nest blowing hand skills from frequency, speed, movement and other dimensions into 10 kinds of G-picking techniques, each of which is a different nest blowing experience
Features:
– The powerful inner core has lightning speed. In addition to moving, it also has a built-in strong vibration motor, which makes you limp and numb and can't help yourself
– Buckling, rubbing, shaking, 4 times stimulation, refreshing the whole body
– Double-layer silicone skin care for you, Thunder's innovative double-layer silicone technology makes the touch doubly soft and as thin as skin; Take good care of your every climax
– Intelligent heating design, let you feel the warmth of real people and the desire to bloom love
– The whole body is waterproof, the more water, the more harmful it is. PX7 is waterproof, so you can wash and soak it. You can enjoy the pleasure of love wherever you are
– USB interface is designed to be plugged in and charged everywhere, fully charged with a single charge, blowing in the nest for several nights, built-in large-capacity battery, and the energy is long enough for you to enjoy it.
– Female ejaculate warm tips
– Female ejaculate varies widely, so here are only some small suggestions for those who like fountains
– Drink plenty of water before use and put on disposable waterproof sheets; It can also be used in toilets and bathtubs, and then open to enjoy the pleasure brought by "Golden Finger"
– If men are present, prepare goggles and helmets to prevent semen from splashing on your face
Specification
Brand: LETEN
Main material: Silicone
ABS Product volume: <55db
Frequency: 3 levels of intensity * 7 frequency vibration
Power supply: USB magnetic charging
Charging time: about 2.5 hours
Use Time: Over 2 hours
Product size: 152*49.5*136.5mm
Package included: *1 masturbator, * 1 charger, *1 Instruction manual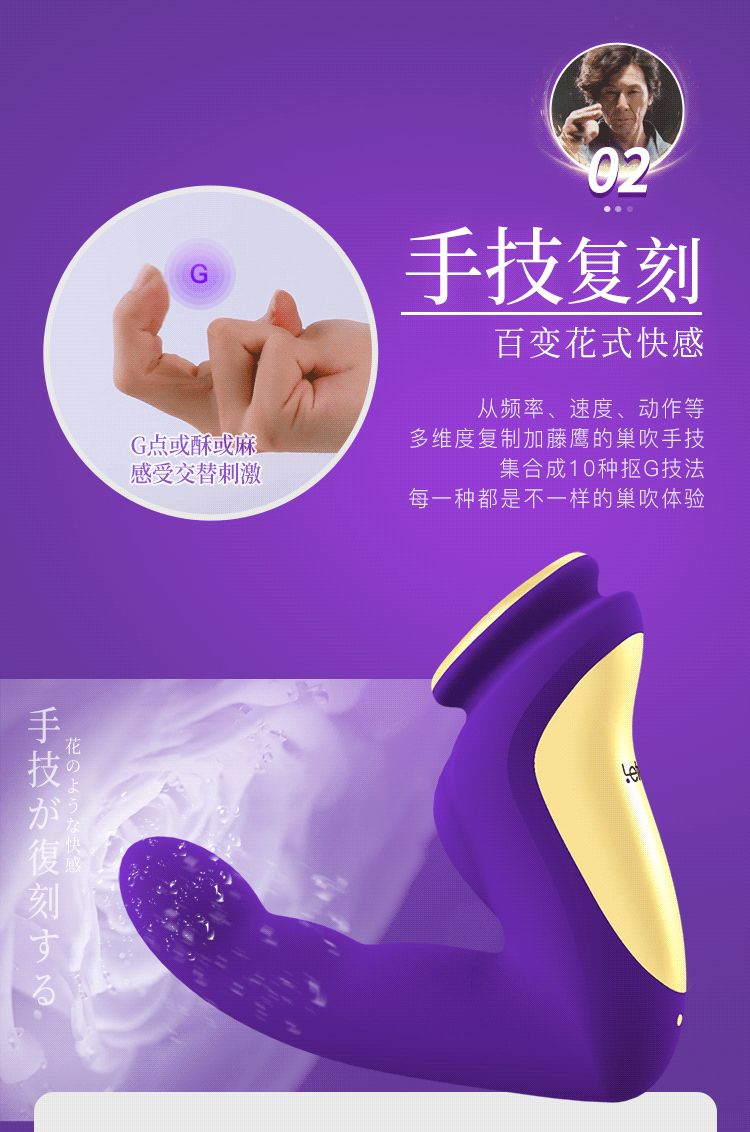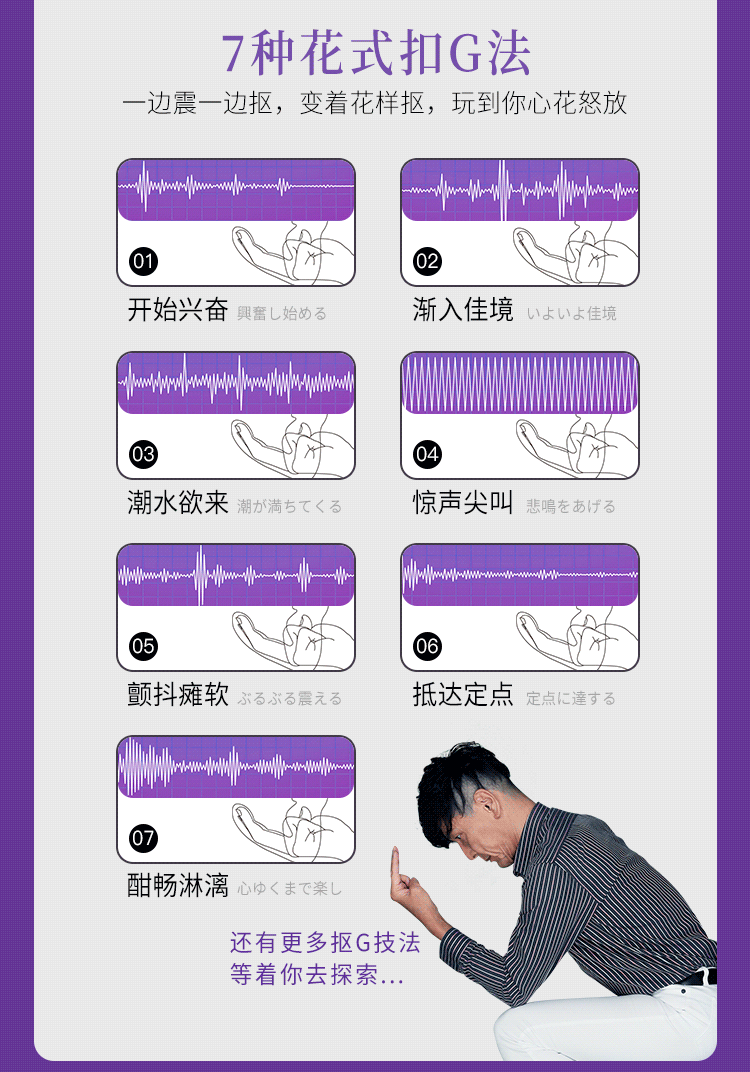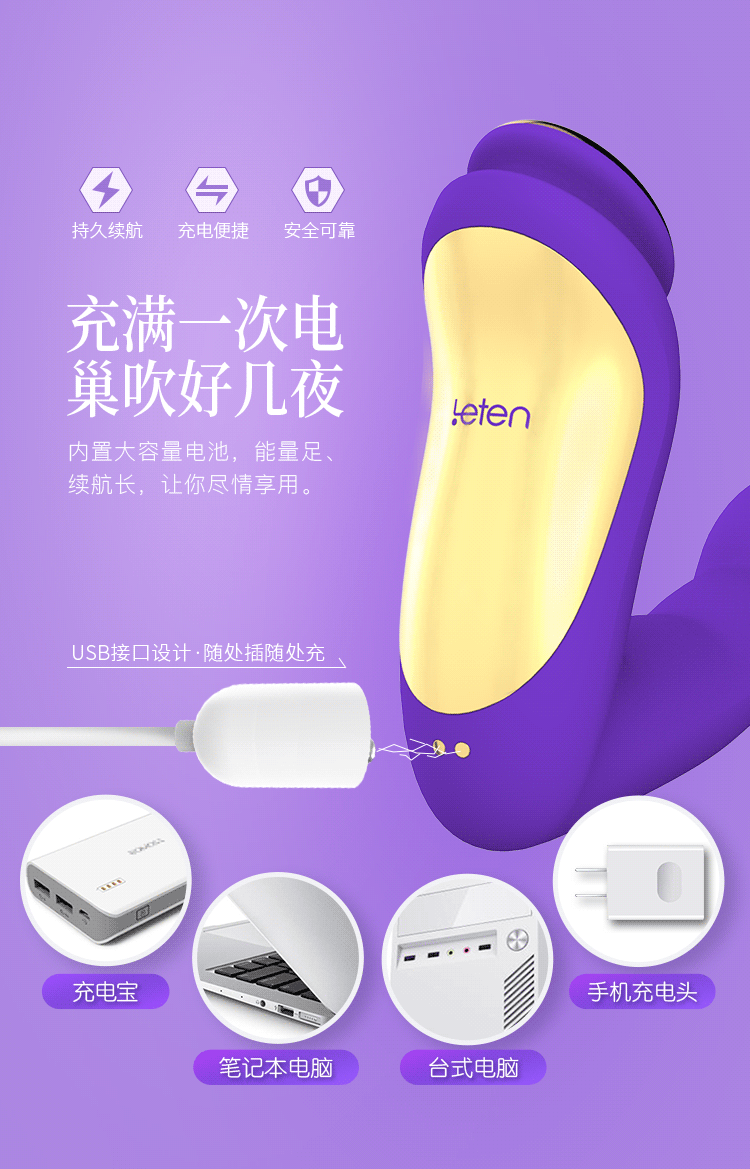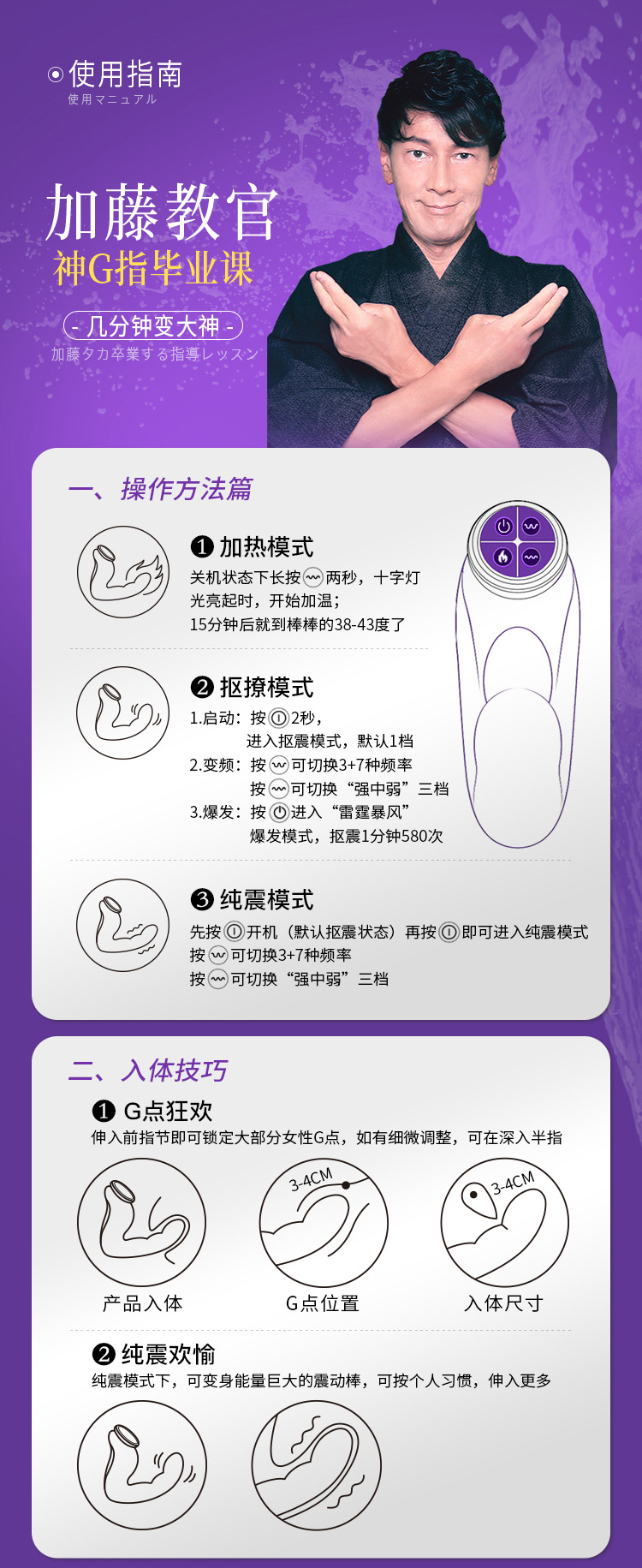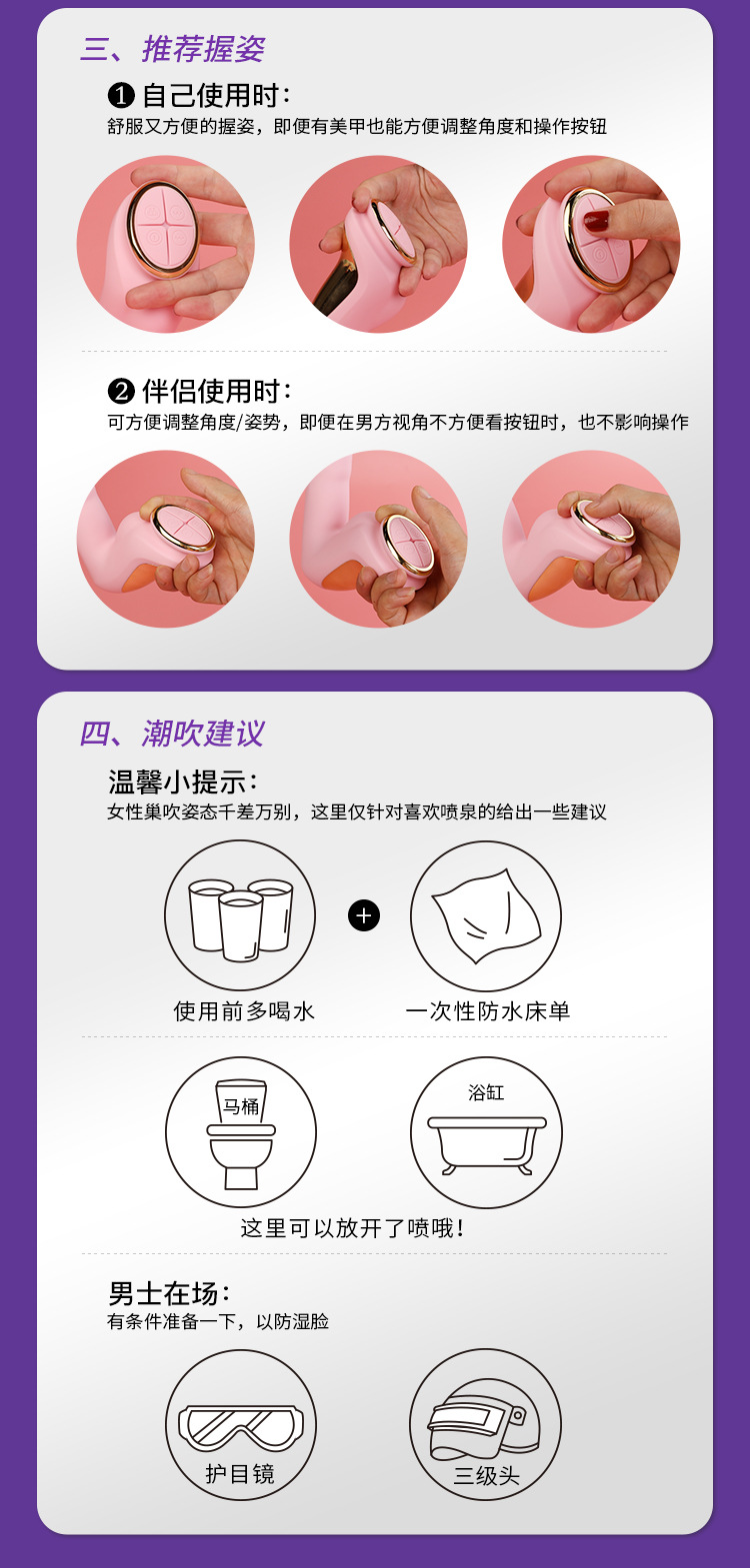 Leten Heatable G-Spot Orgasm Vibrator