Description
About the product:
330 times per minute automatic pumping plug, the real Yang skin feel, intelligent pre-heating, 3-speed 7-frequency multi-rhythm.
Real pumping plug, heat, size, skin feeling, tongue licking, shape, real twitching rhythm.
5 degrees gold angle bar, can be inserted into the size of 120mm, the maximum diameter of 30mm, the middle waist design, not holding a large private parts.
Skin-friendly silicone, the EU ROHS certification, multiple rhythms, 10 kinds of pumping mode, 45DB vibration sound, one-piece silicone double groove waterproof.
Tongue-shaped clitoris stimulator 115000 times / min, automatic high-speed pumping interpolation 330 times / min, almost simultaneously stimulate G, A two points.
Magnet reciprocating motion, Ru iron boron strong magnet, the surface plating more smooth and smooth, pumping more smooth and powerful.
A key to warm up quickly close to the human body temperature, do not boot on the heating, 30 minutes do not use automatic shutdown.
Simulation modeling, upturned glans, obvious foreskin line, friction full of pleasure.
Bright metal texture, double zone heating, magnetic dip-pole charging, silicone keys, a number of raised to stimulate.
Specification:
Brand: Leten®
Material: ABS / TPE
Control button: 3-buttons
Frequency: 7
Automatical Thrusting: Yes
Speed: 3
Working time: 1 hour
Size: 35 x 61 x 201MM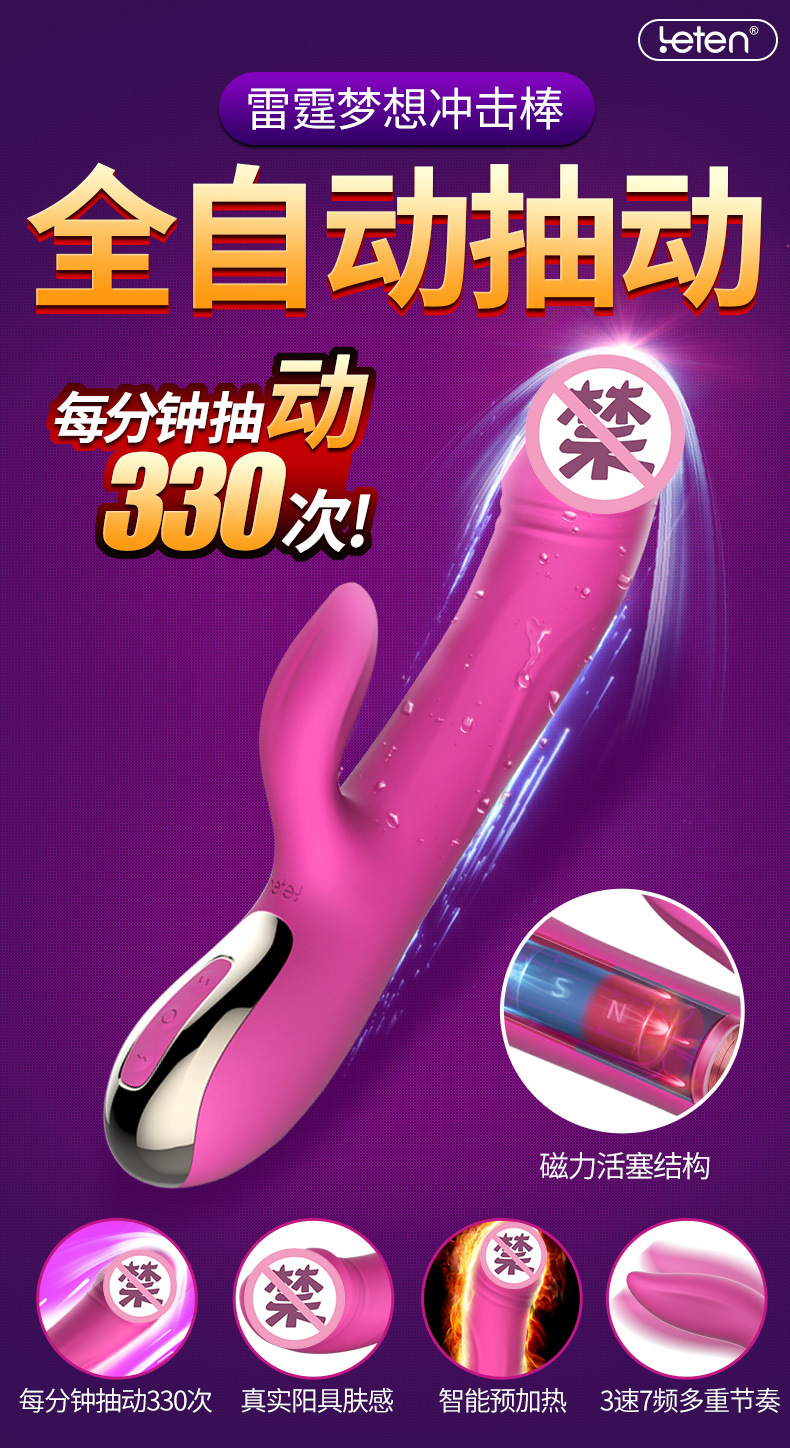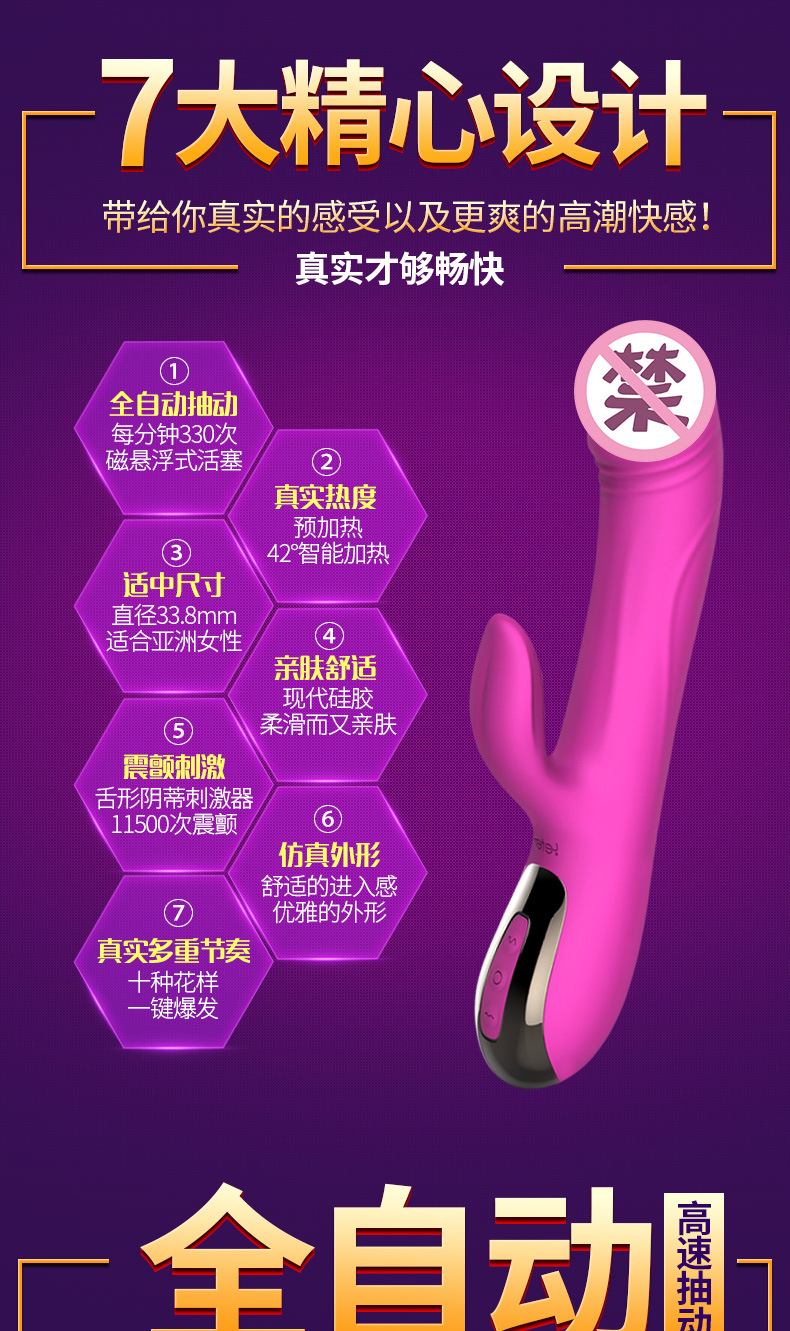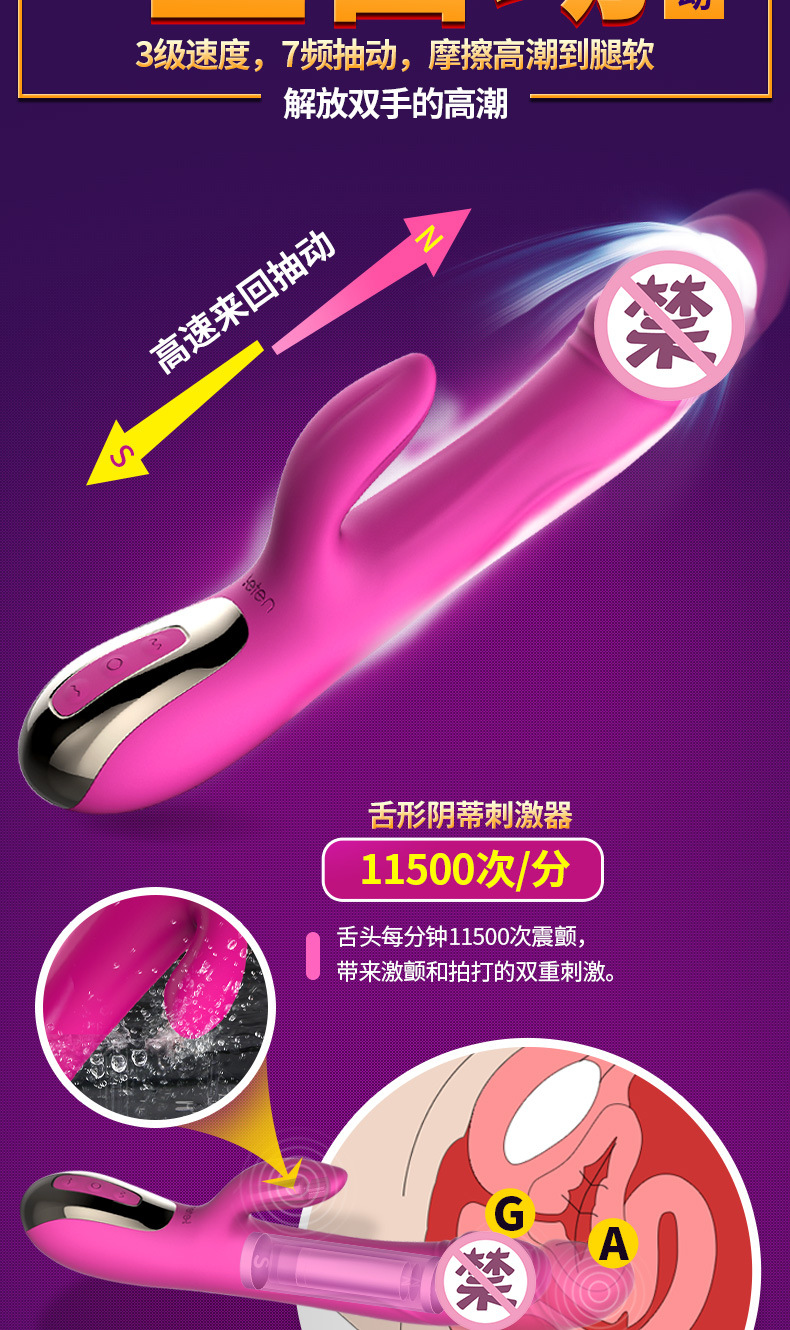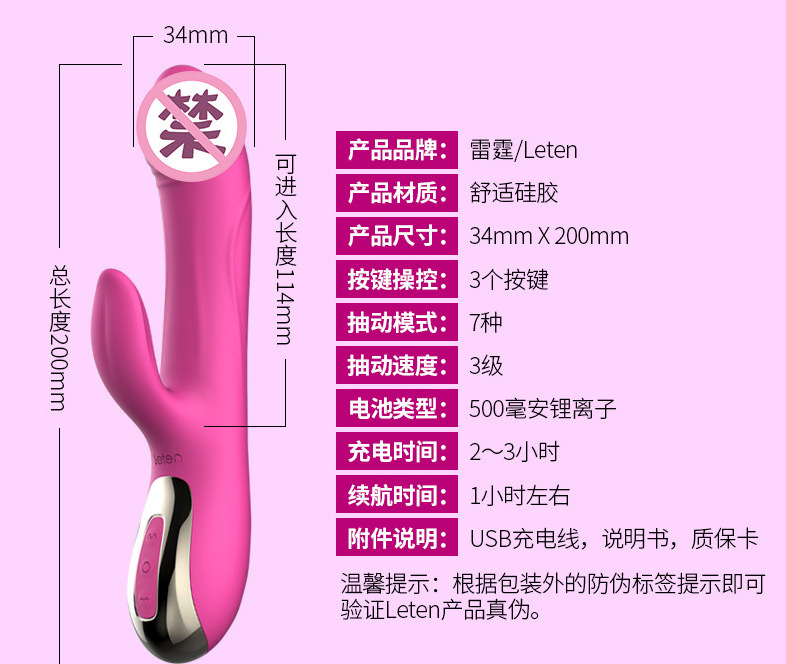 Leten Automatic Thrusting Vibrator – THE GREAT CFO