Description
About the product :
Our penis enlargement cream can boost your sexual health and stimulate your sexual drive. Makes you longer, larger and stronger than usual on the bed with 0% side effect of your body.
High-quality ingredients extracted from ginseng, which is an important part of helping to enhance sexual intercourse. It helps to stimulate cell division and metabolism of cells as well. Consists of a mixture of chestnuts, ginger, ginkgo, which helps blood circulation in the tissue surrounding the penis.
It enhances your penis stamina and provides excellent sexual perf to satisfy your sexual partner. It provides good lubrication. Stain-free, easily removed with water, deposit free, fragrance and parabens free.
The positive effect for penis enlargement is due to a synergistic complex of biologically active substances: hyaluronic and succinic acids, as well as natural extracts of verbena and strawberry fruit. It will keep the penis erect for a longer time and prolong ejaculation which increases your male charm every moment.
Provides comfort during intercourse and improve the quality of sexual life. Let you experience the pleasure of more sexual life by lasting hardness and endurance of your penis.
Apply every day after bathing, massage a few minutes evenly throughout the penis and stick the long-term use can reach the perfect time to experience.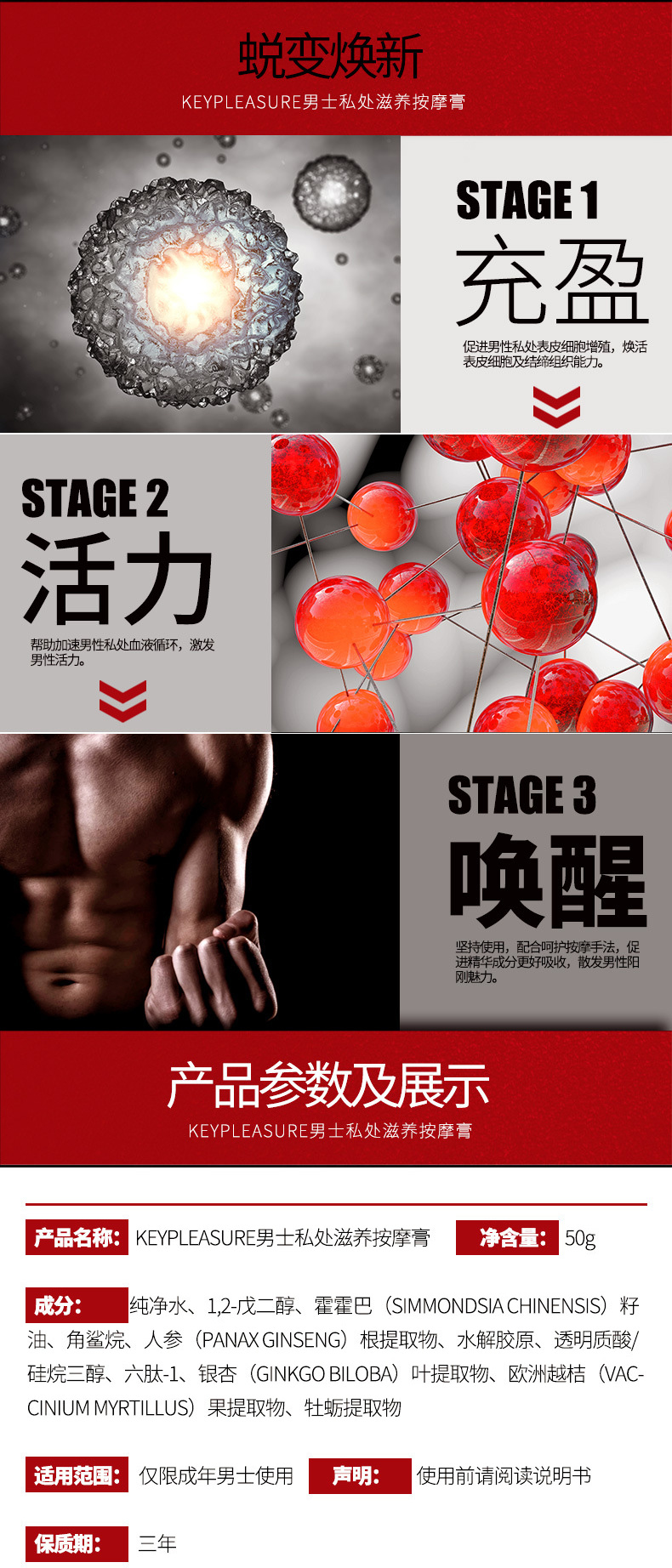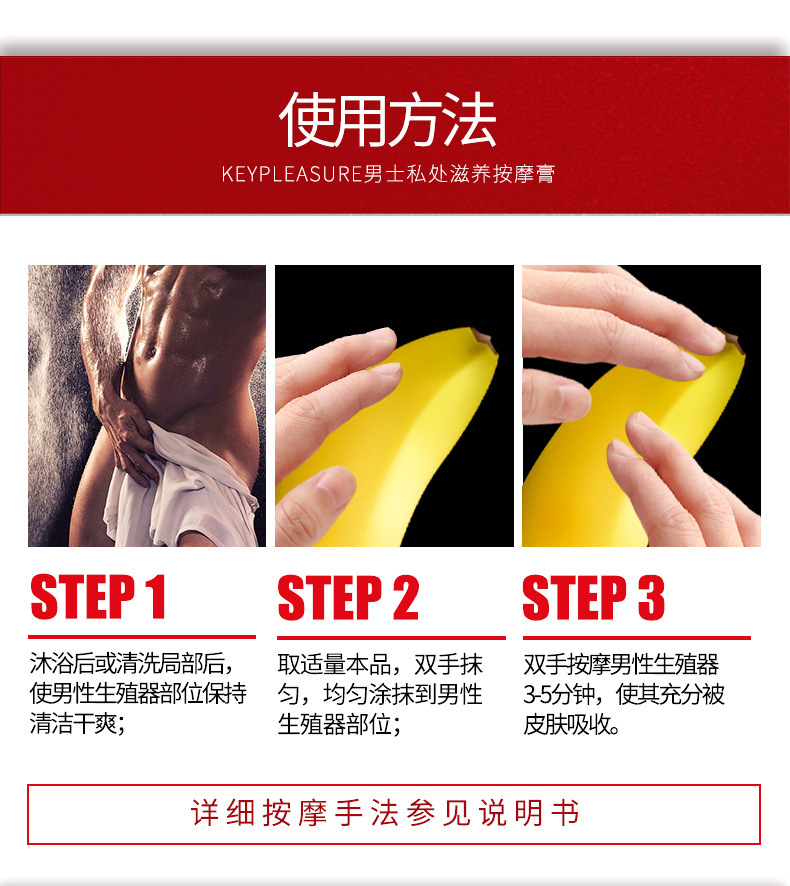 Key Max Plus Prolong Penis Enlargement Cream