Description
If you want to buy a fully automatic sex machine, but you are worried that the sex machine is too big to reveal your privacy at home. Traditional vibrators can't give you the orgasm you want? Jeusn Roman Emperor, it's a mini sex machine.
Thrusting and vibration are carried out simultaneously, and the 10-frequency mode can always meet your needs. It can reach 38℃ under intelligent heating, which is warmer than the temperature of a man's real penis.
This product is a very humanized design, with an adjustable range of 180° to adapt to different angles and postures. With the powerful sucker function, you can have sex anytime, anywhere, and at will. The insertable length of 15cm makes you feel high. The 10-meter wireless remote control function makes the interactive flirting of partners a reality. USB magnetic charging is more convenient and prolongs the service life.
Made of liquid silicone, it feels soft and elastic. Feel and feel in my body are really like the feelings that men give me. The vivid veins stood out, and the whole appearance was so thick and solid. Power can completely replace the traditional sex machine, and it can be stored well after use. You can feel the body temperature, size, and momentum of a perfect man from inside.
Packaging: The product packaging looks very luxurious, with complete accessories, etc. Besides, the product information and security code are detailed, including storage bags.
Specifications
Material: liquid silicone
Main body size: 273*40mm, insertable length 15cm
Remote control size: 43*62mm
Remote control distance: 10m
Color: flesh+ white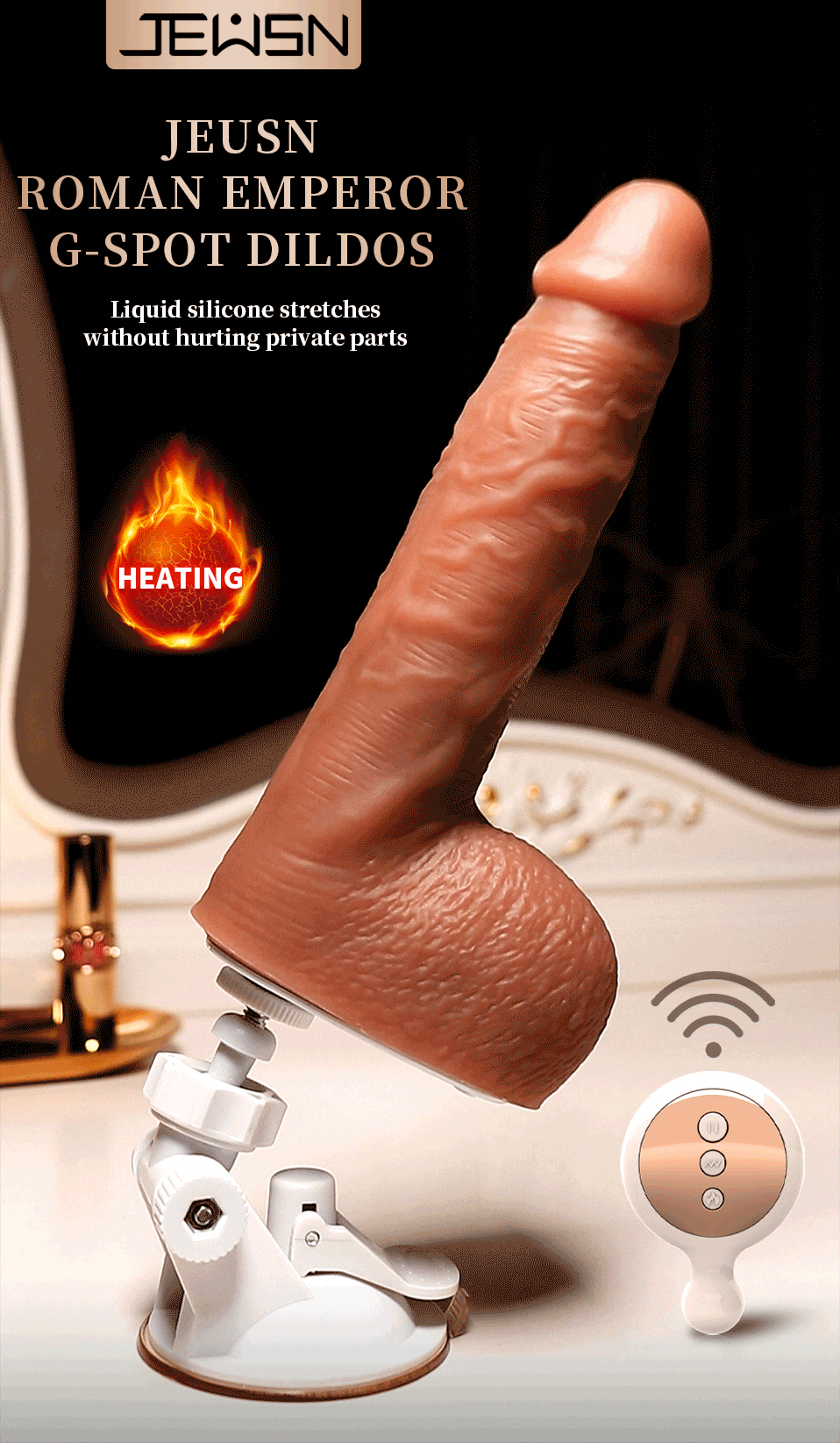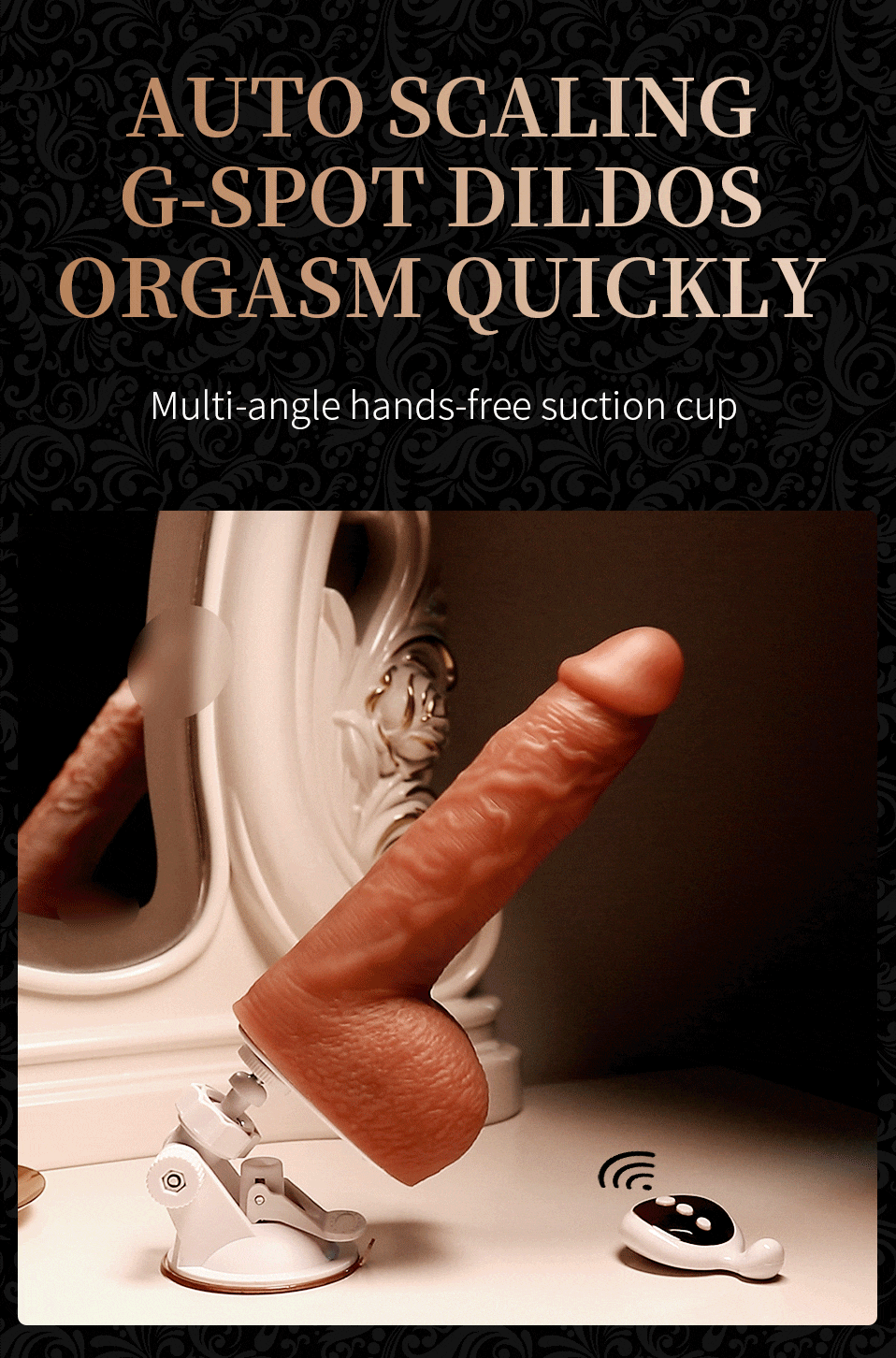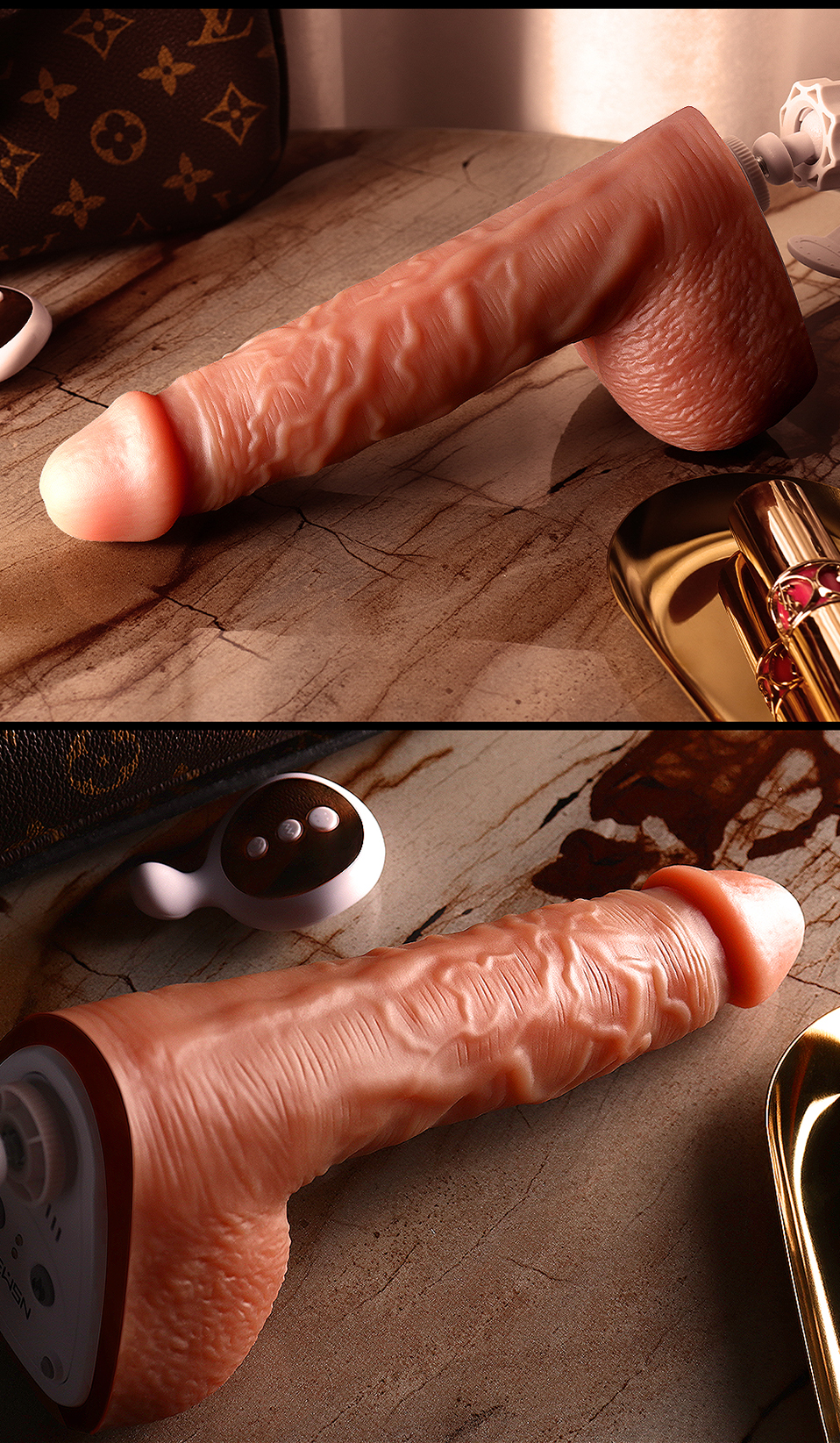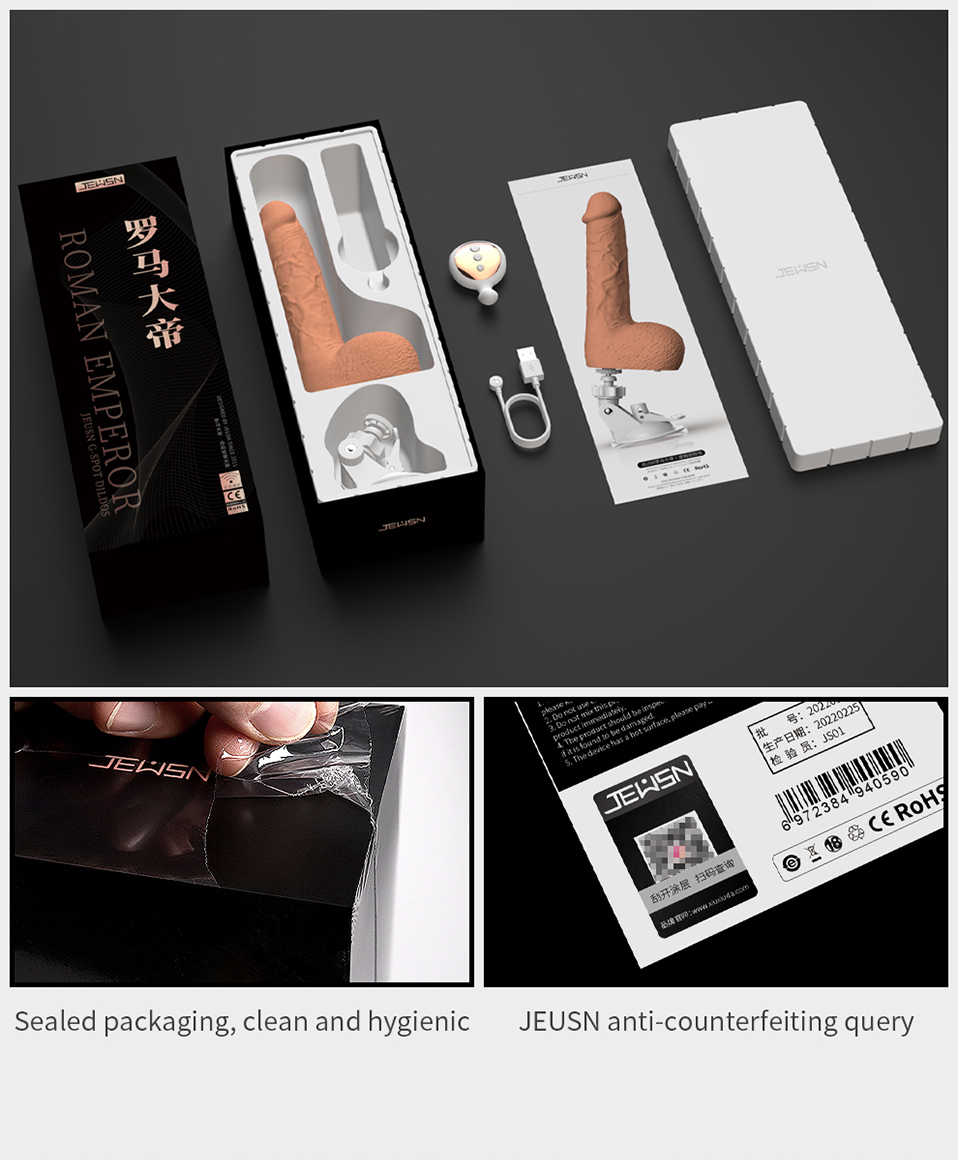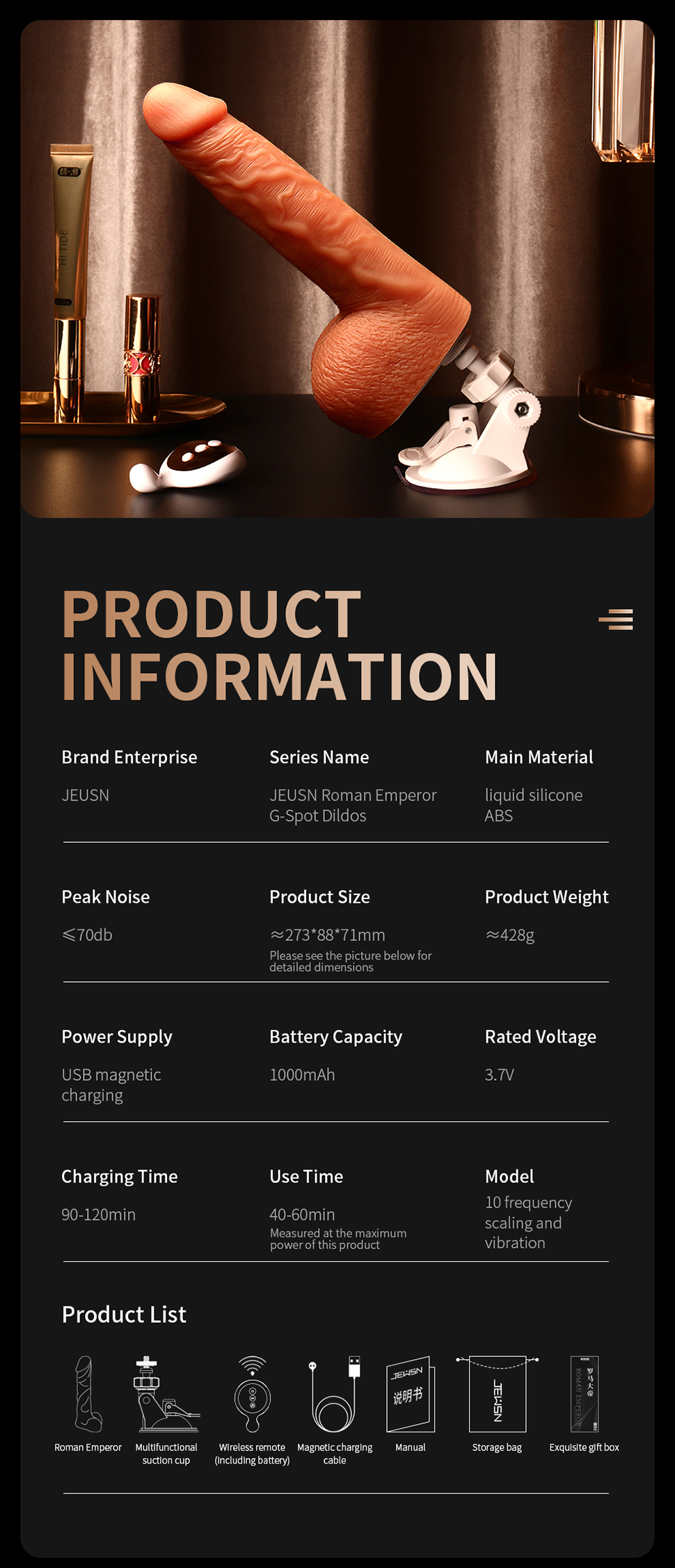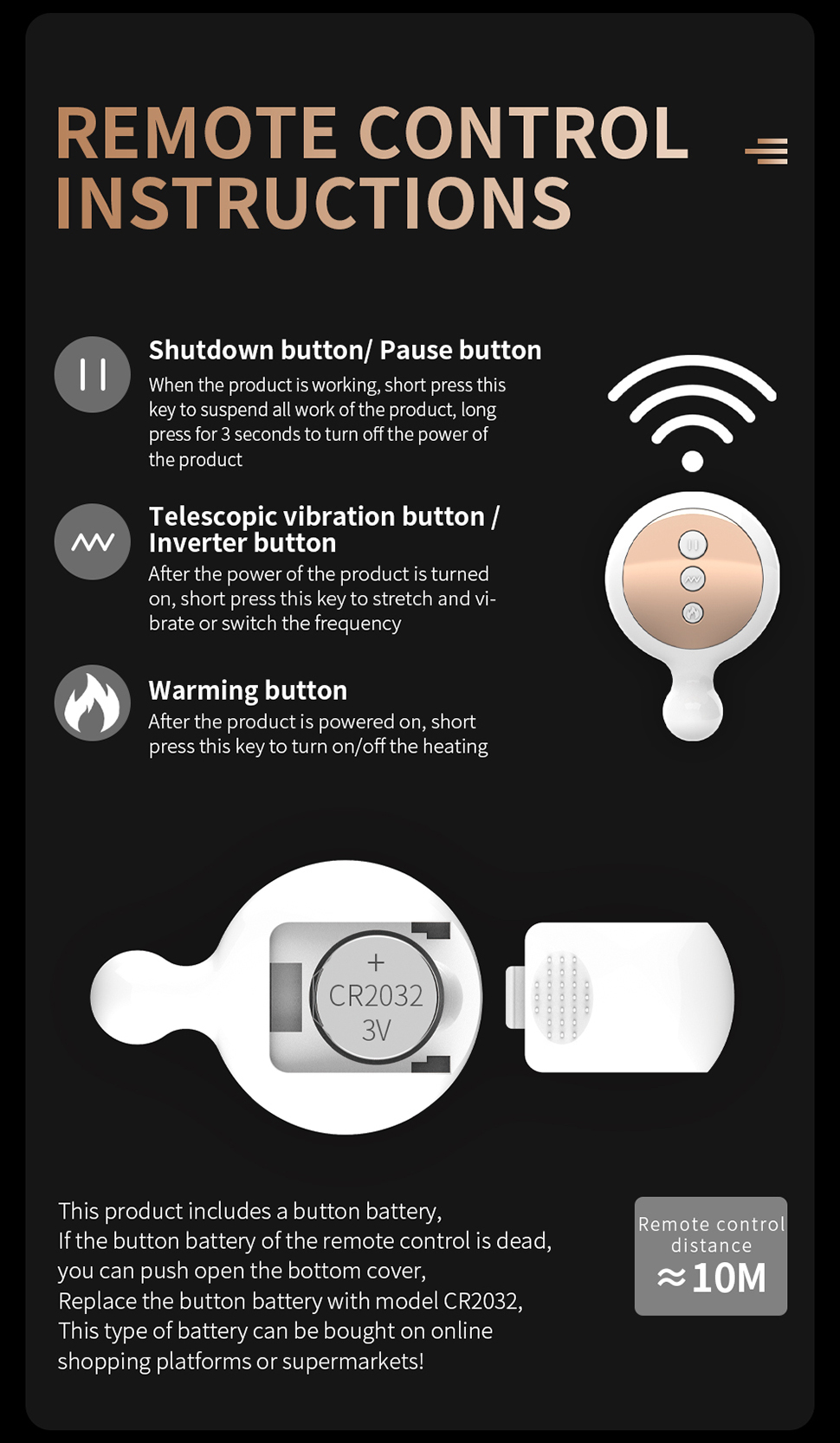 Mr. Roman Emperor Thrusting G Spot Dildo