Description
The Immortal Rose Clitoral Vibrator is a premium intimate pleasure device designed to deliver delightful sensations and comfort. It is meticulously crafted using medical-grade silicone, ensuring both safety and a velvety-smooth touch against your skin.
Product Key Features:
Varied Vibrations: Offering nine distinct vibration frequencies, this intimate massager allows you to explore a wide range of sensual experiences, tailored to your desires.
Long-Lasting: Powered by a robust 320mAh battery, the Immortal Rose provides extended pleasure, always ready for your intimate moments.
Efficient Charging: With its magnetic charging feature, you can conveniently recharge this companion in just 60 minutes, ensuring it's readily available when you need it.
Extended Enjoyment: You can indulge in up to 0.9 hours (approximately 54 minutes) of uninterrupted bliss on a single charge, providing ample time to explore your desires.
Whisper-Quiet: Designed for discretion, the Immortal Rose Clitoral Vibrator operates at a maximum noise level of less than 58dB, allowing you to focus on your intimate moments without distractions.
Product Details :Â 
Main Material: Medical Grade Silicone
Vibration Frequency: 9 frequencies
Battery Capacity: 320mAh
Charging Time: 60 minutes
Usage Time: 0.9 hours (which is equivalent to 54 minutes)
Charging Mode: Magnetic
Maximum Noise Level: Less than 58dB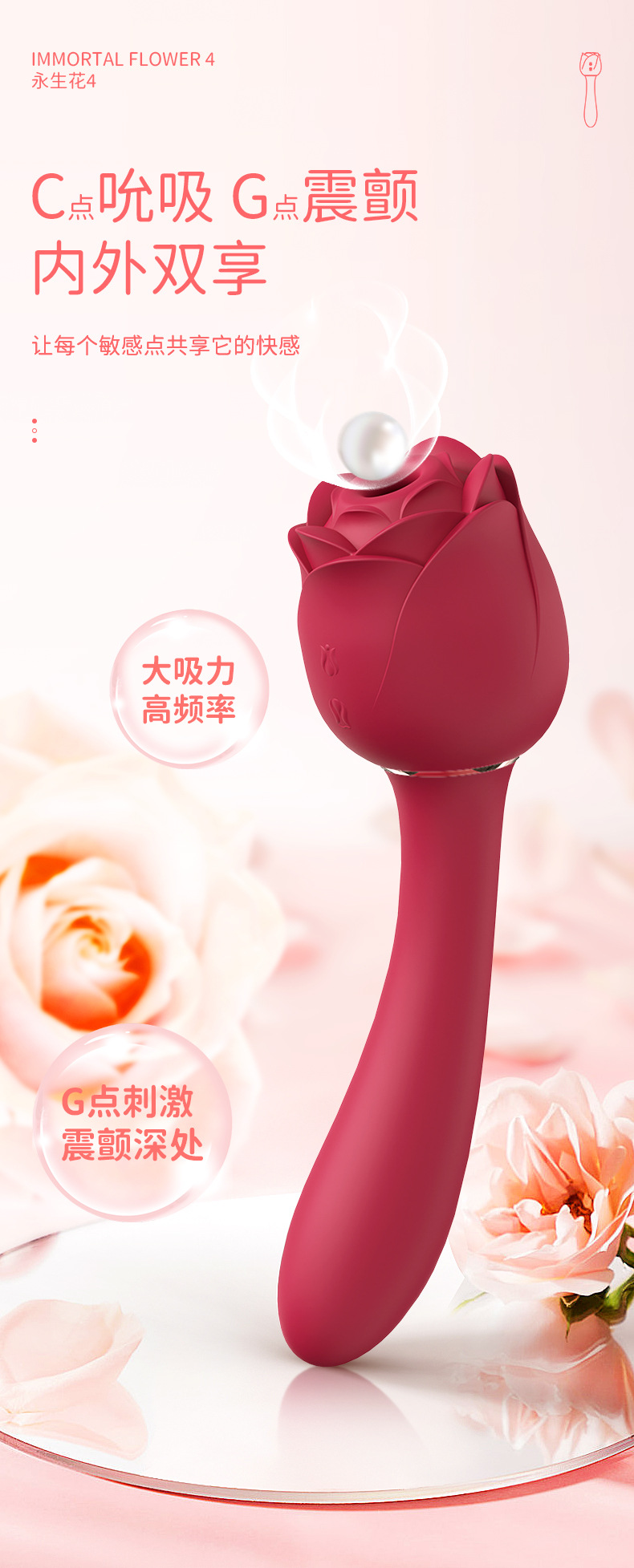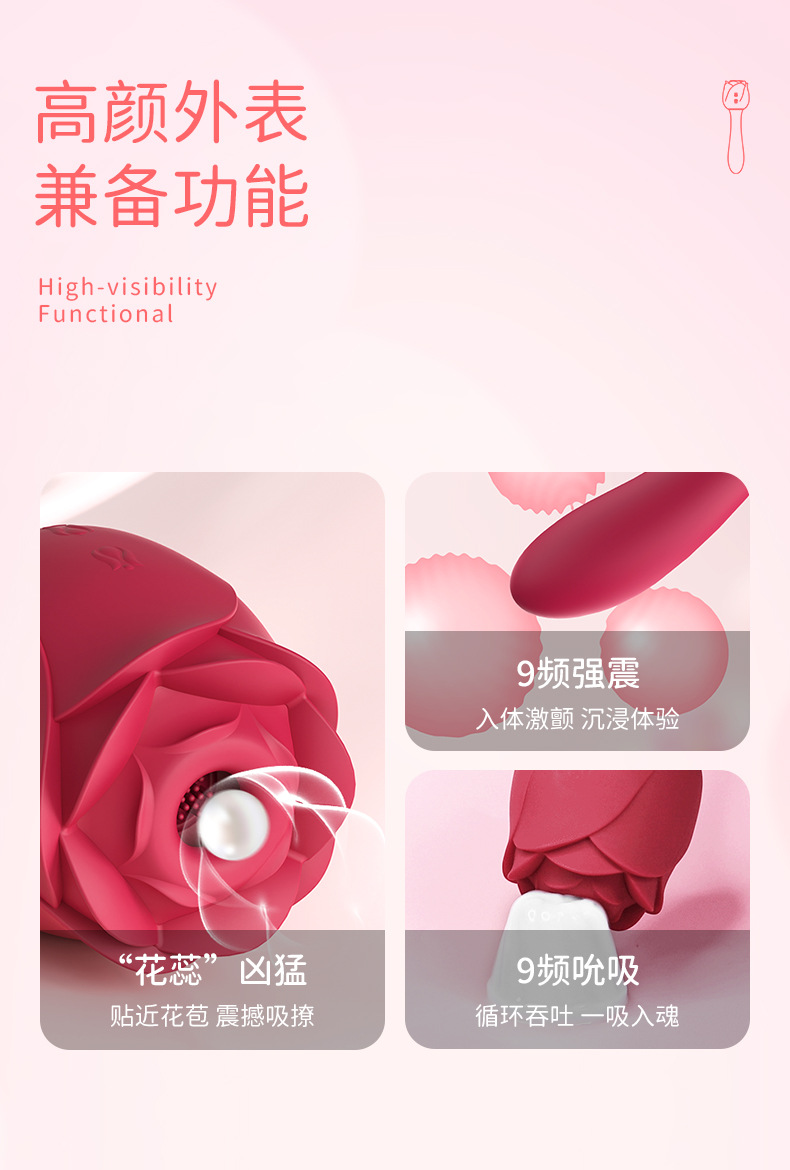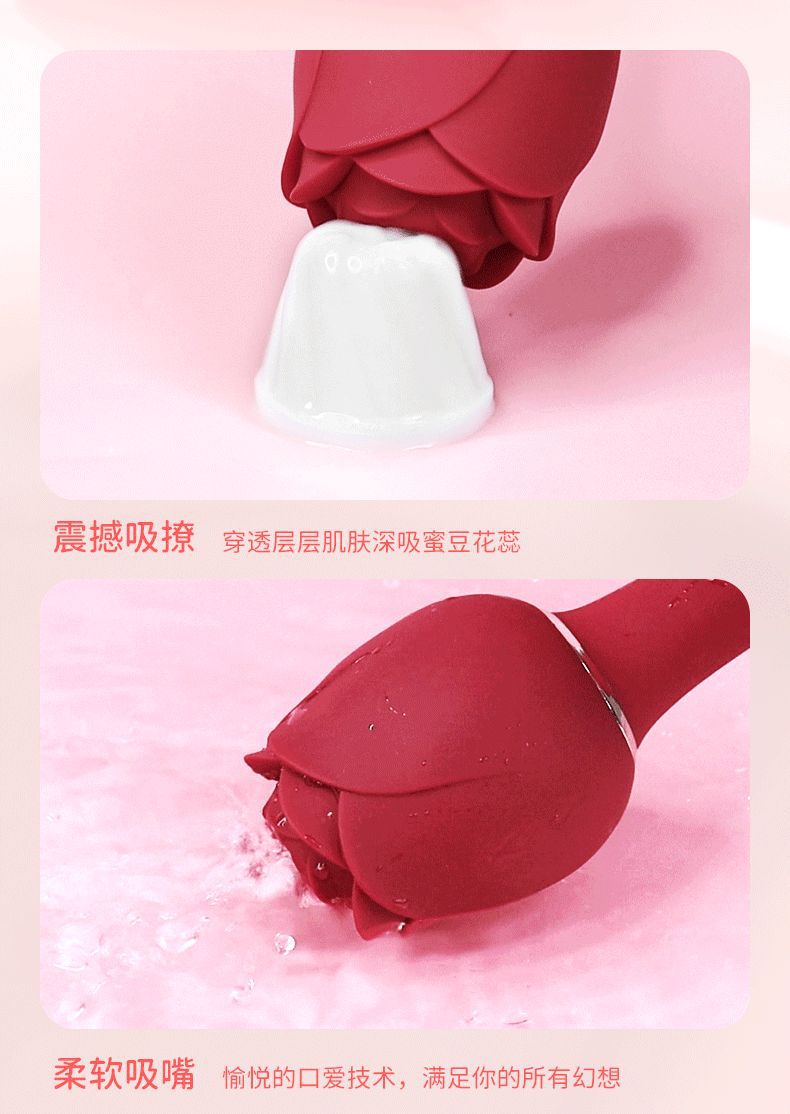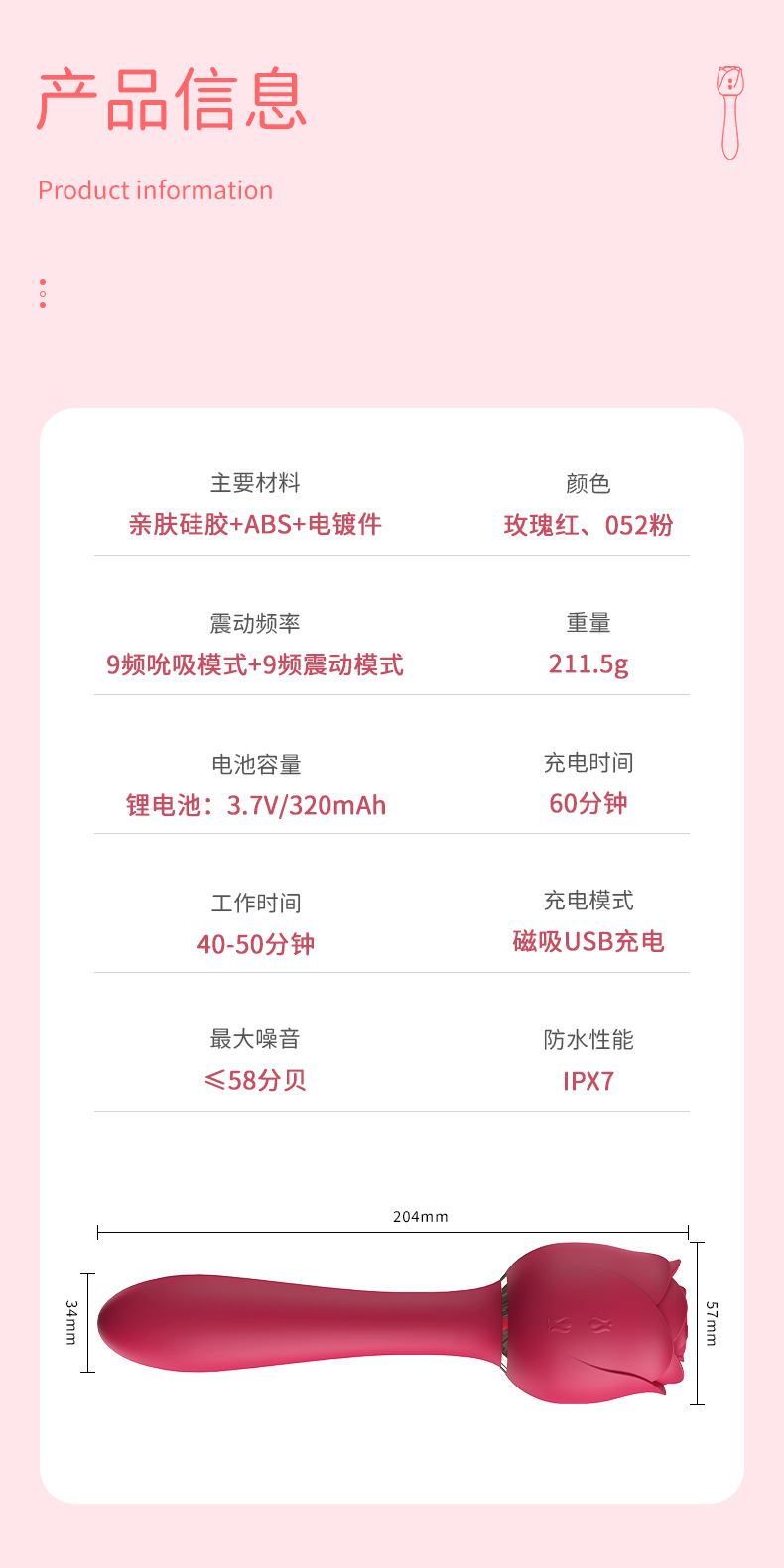 Immortal Rose Clitoral Sucking Vibrator